Antonio Conte has expressed the unfortunate nature of a key transfer ahead of Manchester United vs Chelsea. 
Conte has expressed that Manchester United's Nemanja Matic was key during Chelsea's title winning season last year. 
Magic of course competed a £40m move from Chelsea to Manchester United last summer. 
Antonio Conte has admitted the misfortune of Nemanja Matic moving from Chelsea to Manchester United last summer ahead of the Blues clash with the Red Devils on Sunday.
Ahead of Manchester United vs Chelsea at Old Trafford on Sunday, Antonio Conte has discussed having to watch Nemanja Matic complete a move from Stamford Bridge to bitter rivals United last summer.
The Italian boss has admitted that Matic's move was unfortunate to say the least with the Serb having payed a vital role in Chelsea's title winning season in the Premier League last season.
"I think he was one of the key players in winning the title."
"Now Matic, unfortunately, is playing for Manchester United. I wish for him the best. Not on Sunday, but in the future." (Comments per Sky Sports)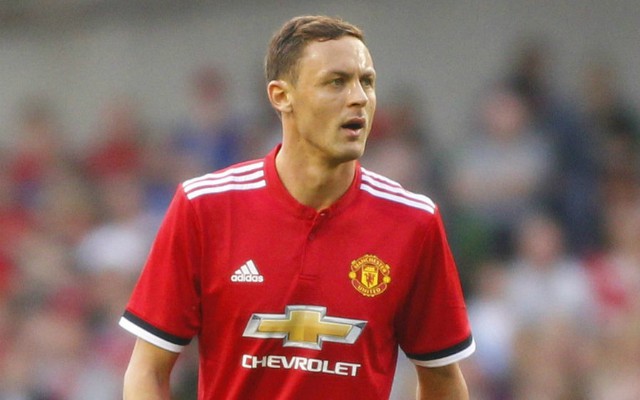 Matic was certainly key for Conte's side last season and the Blues have struggled to replace him. Tiémoué Bakayoko was originally purchased from AS Monaco to replace Matic alongside N'golo Kante in the heart of the Chelsea midfield. However, Bakayoko has struggled to replicate Matic's form from the previous season and Chelsea have often had to rely on Cesc Fabregas to play a deep lying role alongside Kante.
Matic appeared in 35 of Chelsea's 38 Premier League fixtures last season and was involved in just five losses.
Similarly, the Serb has quickly cemented himself as a regular within the United midfield having a appeared in 27 of Manchester United's Premier League fixtures already this season.
The £40m midfielder could certainly prove to be the difference at Old Trafford on Sunday given his consistent fine performances. Further, Conte's regret in allowing Matic to depart may only grow if United can take three points from the Blues this weekend. (Transfer fee per Sky Sports)