Player came through La Masia and made his first team debut in 2002
Ace has won everything there is to win with the Blaugrana
Star has said he'll leave the club should they win the Champions League
Spanish ace Andres Iniesta has said that he will leave Barcelona should Ernesto Valverde's side be successful in the Champions League this campaign.
This is according to Spanish news outlet Diario Gol, who are reporting that the 33-year-old has told teammate Gerard Pique "if we win the Champions I'm going", news that certainly won't be music to the ears of the Blaugrana faithful.
However, with the recent signing of Philippe Coutinho from Liverpool, Iniesta won't be missed as much as he would've been previously following the arrival of the Brazilian.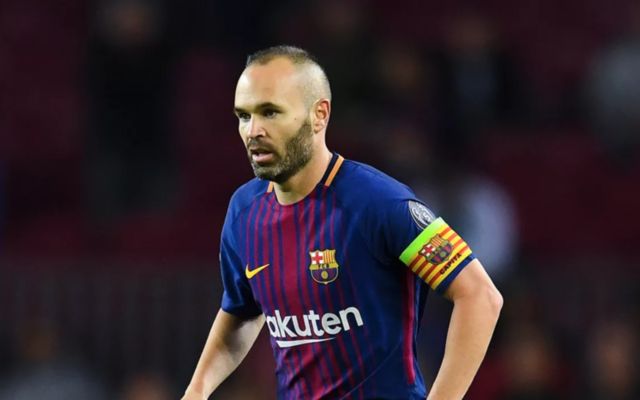 Iniesta is one of the last remaining players of the Barcelona side that swept European football aside during the years of 2009-2012, with just Gerard Pique, Sergio Busquets and Lionel Messi left from that team.
During his career with the Blaugrana, Iniesta has won literally everything that there is to win, with the player also managing to clock up an impressive 55 goals and 139 assists in 653 games.
His partnership with Spanish duo Xavi and Busquets saw some label the trio and one of, if not the, best midfield of all time, and for good reason.
The 33-year-old insane dribbling ability and immaculate vision has seen some label the player as the greatest midfielder of his generation.
Should Iniesta leave, it'll be a very sad for himself and the Barcelona fans, as his Blaugrana career finally seems to be coming to an end.