Real Madrid are ready to spoil Manchester United's transfer plans by taking an interest in a key United target. 
Sergej Milinkovic-Savic has been in fantastic form for Lazio this season and has been a prolonged target for Manchester United. 
However, Real Madrid could now be taking an interest in the Manchester United target. 
Real Madrid could be about to spoil Manchester United's transfer plans as they take an interest in Sergej Milinkovic-Savic.
Milinkovic-Savic currently plays for Serie A side Lazio and has been a longterm target for Manchester United with the young midfielder currently in fine form.
The Express reported just two months ago that Jose Mourinho and Manchester United were preparing a sensational £95m bid for the star after being impressed by his performances in Italy.
However, Spanish outlet MARCA have reported this week that Real Madrid and Zindedine Zidane could now be looking to enter the race for the midfielder.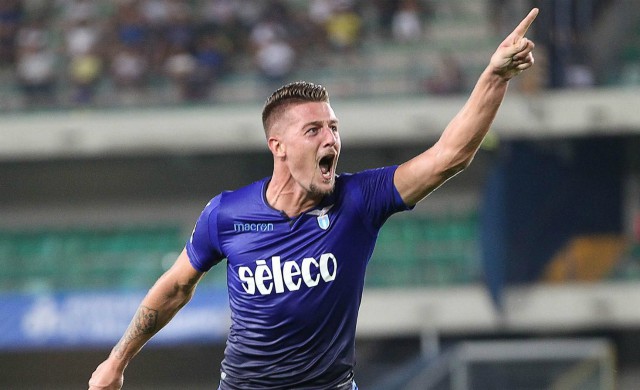 The report states that Real Madrid are preparing for a serious rebuild of their squad following a disappointing season.
Madrid currently sit eleven points behind La Liga leaders Barcelona after a slow start to their domestic season following last season's heroics.
Last year saw Real clinch both the Champions League and La Liga titles but Zidane's men have struggled to replicate last year's form.
Milinkovic-Savic could certainly hold the keys to a rebuild for Real but you would expect that Mourinho and United will a lot more to say on the matter come the summer.