Arsenal's Pierre-Emerick Aubameyang has a message for Manchester City
He says the Gunners want this trophy as they prepare for the Carabao Cup final
Aubameyang also hit back at critics of Arsene Wenger
Arsenal star Pierre-Emerick Aubameyang has fired a warning to Manchester City ahead of today's Carabao Cup final clash at Wembley.
The Gabon international, who only just joined the Gunners from Borussia Dortmund in January, has hit out at the club's critics in an interview and warned City that he and the rest of the dressing room are fired up to win the trophy today.
Many have questioned both the winning mentality of Arsenal's players and the suitability of Arsene Wenger continuing in his role as manager after a steady decline in recent years.
Aubameyang, however, says he would not have joined if he had any doubts about Wenger, and seems to have a message for City and any other doubters as they go in to today's match as underdogs.
'This is a cup final, a one-off, so form doesn't matter. We just have to focus and kill it,' Aubameyang told the Sun.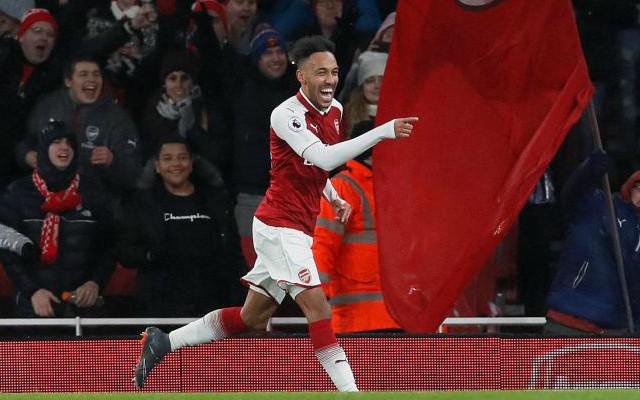 'It's been a while since I won something so I would love to change that.
'Everyone wants to finish their career and have stories of winning trophies and I'm no different.
'People think Arsenal is a club that doesn't have an attitude to win, but they should come and check our dressing room. The guys really want this. Very much.'
He added: 'Maybe Arsenal have not won a Premier League title in a while, but Mr Wenger deserves respect. If I had any doubt of his credentials I would not have come.'
Arsenal of course won the FA Cup final last season and beat City in the semis on their way to glory at Wembley, but many would be surprised to see them repeat the trick today against a side that Pep Guardiola has truly transformed into one of the best in the world in the last few months.