Arsenal's David Ospina admits he's considering a transfer
The goalkeeper wants to play more games than he has
Ospina is set to get the nod in today's Carabao Cup final
Arsenal goalkeeper David Ospina has admitted he's considering his future at the Emirates Stadium ahead of this summer's transfer window.
The Colombia international arrived at Arsenal with a fine reputation back in 2014, but has failed to deliver on a consistent basis despite plenty of opportunities for Arsene Wenger's side.
Although he's largely been a backup to either Wojciech Szczesny or Petr Cech, Ospina has had spells when he's enjoyed a run of games in the Premier League, and he has largely been the team's cup goalkeeper.
Ospina has had a number of outings in big games in the Champions League and Europa League, and also played in the FA Cup final win over Chelsea last season in a big show of faith from Wenger.
However, he now says he wants more playing time, and while he understands Wenger's decision to play Cech more often, he can't deny he's thinking about his situation and is open to moving on from the north London giants at the end of this season.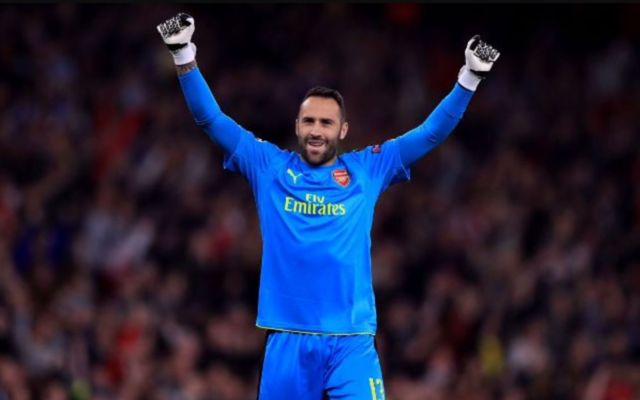 'I am open to everything,' the 29-year-old told DIRECTV, as translated by the Daily Star.
'Today I give everything for Arsenal, I like to be successful here, but you start to contemplate every alternative depending on each situation.
'I still have a contract, but as I say, I always like to have more opportunities, to have more continuity in the squad as every goalkeeper needs.
'Today, I am sharing my position with an excellent goalkeeper in Petr.
'But he knows that I like to play and I know he likes to keep playing, we have this competition between us, I just like to have continuity, I will think about the future at another moment.
'Today I live day by day, I don't like to say anything about the future but I will make the most of every each training session and every moment at Arsenal.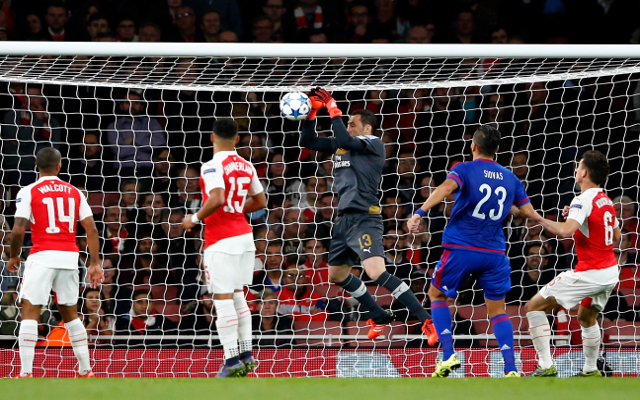 'The manager has his reasons for deciding who does or does not get to play.
'Our position as goalkeepers is a very complicated one because you have less opportunities, in the team there is just one player who plays in that role, and who gets the support.'
Arsenal fans will for now just hope Ospina's focus is fully on helping them win another cup final this afternoon as he's expected to get the nod over Cech again to start the Carabao Cup final against Manchester City.