Arsenal have been handed a major Carabao Cup final boost
Manchester City will be without Raheem Sterling at Wembley
Sterling is out with a hamstring injury for today's big game
READ MORE: Man United vs Chelsea live streaming
Arsenal have been handed a major boost ahead of their Carabao Cup final clash with Manchester City today with the news that Raheem Sterling is set to miss the game due to a hamstring injury.
According to the Daily Mirror, the England international will not be risked by manager Pep Guardiola after suffering the problem against Basel in their recent Champions League victory.
Sterling has been one of City's most in-form players this season, scoring 20 goals in all competitions and picking up six assists from a wide-forward role.
City will miss his pace and goal threat against the Gunners, having struggled in their last meeting with them at Wembley when they were beaten 2-1 in last season's FA Cup semi-final.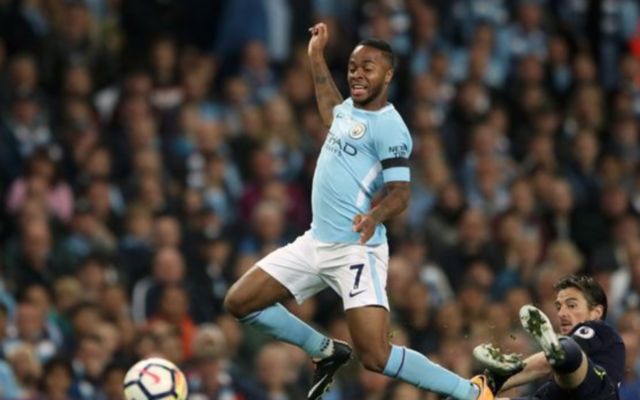 Still, Guardiola's side are generally much improved this season and will surely pose an entirely new threat to a Gunners side that has looked hugely unconvincing for much of the campaign.
Regardless, Guardiola would have liked to have had Sterling available for a match like this and Arsenal will take any boost they can get in a game where they are expected to be major underdogs.
Arsene Wenger has never won the League Cup, despite today being his side's third appearance in the final during his time in charge.