A highly-rated midfield star has stated that he wants a dream move to Manchester United. 
The star who currently plays in Serie A is desperate for a move to play at Manchester United. 
Franck Kessie is currently on loan at AC Milan and is touted one of the most exciting world talents in world football. 
AC Milan star Franck Kessie has stated that he is dreaming of a move to Manchester United to play under Jose Mourinho.
Kessie is currently on loan at AC Milan and has impressed in the heart of the Milan midfield despite a poor season for Milan as a team in Serie A.
Kessie has been loaned out by his club Atlanta for the last two seasons given his fantastic ability and if they choose to cash in on the star in the summer Kessie has made it clear where he wants to go.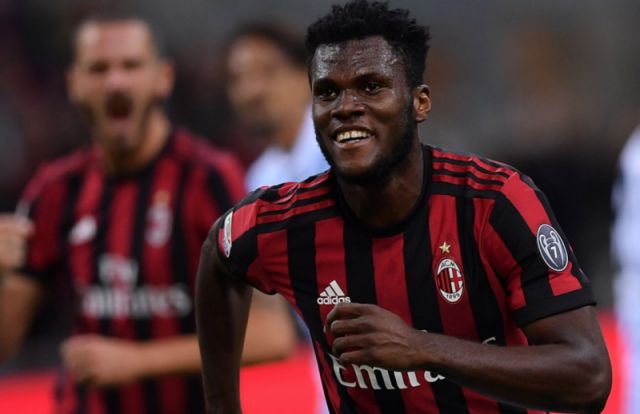 The Daily Express have reported comments from the midfielder in which he states that a move to the Premier League to play for Manchester United would be a dream.
"I'd like to play for United as they've always been my favourite team."
Kessie is unlikely to depart his current club for a small fee, however.
Last year Football Italia reported that Roma were on the verge of securing the star's signature for a fee in the region of €30m.
While it remains to be seen whether United will show interest in the star it is clear that Kessie has made his mind up as to where he wants to go.