Liverpool fans have been criticised for taunting Patrice Evra yesterday
The former Manchester United defender was back at Anfield with West Ham
Ex-Liverpool star Luis Suarez was charged with racially abusing Evra in 2011
READ MORE: Man United vs Chelsea Live Match Streaming
Liverpool fans have been widely criticised by other supporters on Twitter following their taunting of Patrice Evra during yesterday's win over West Ham at Anfield.
The French defender recently returned to the Premier League with the Hammers, and made an appearance against the Reds – a team he has some history with.
Former Liverpool striker Luis Suarez, now with Barcelona, was charged with racial abuse aimed Evra's way during a game in 2011, but it seems the home crowd at Anfield still hold something against the left-back.
While tribal loyalty towards your club and players is all too common and understandable in the world of football, this episode really doesn't paint Reds fans in a great light as they essentially hurled abuse at a player who'd been the victim of racism – an evil that all fans in the game should be united in wanting to stamp out.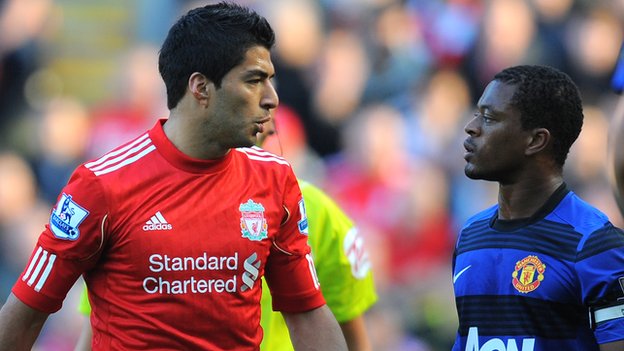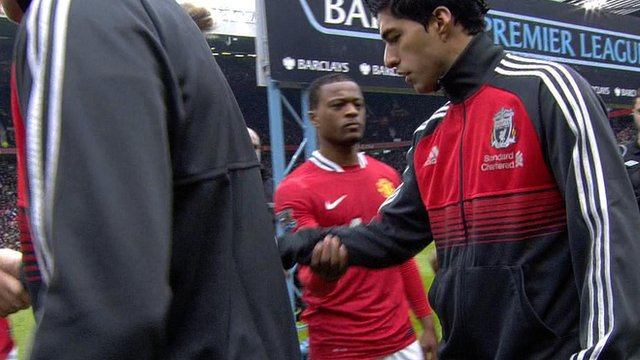 Sadly, some Liverpool fans were heard yesterday taunting Evra with chants about Suarez and booing him when he was on the ball, according to the Metro.
Understandably, this has not gone down well as this section of the crowd let their fan-base down by targeting the former United man in this way…
Liverpool calling evra a lying B****** today, so Liverpool supporters back racists. I guess he never liked to bite players either. I don't mind booing it is part of the banter. But what an absolute disgrace from the racist loving Liverpool supporters #racists #Liverpool #evra

— Pete Da Pirate (@piratepeteshow) February 24, 2018
liverpool fans jumping on evra's back calling him a liar after he had been racially abused by the very same player whos name they where chanting at him, absolute disgrace by a shallow set of fans

— Mo Suriya (@mosuriya_) February 24, 2018
Can't believe @LFC fans were booing Patrice Evra today. It's not his fault he got racially abused by one of your former players ??? #disgrace

— Stevie Morish (@smorish10) February 24, 2018
How dare you be the victim of racist abuse @Evra. You're a disgrace for it. You deserve to be hounded about it for the rest of your life.

Seriously, the way some think is incredible.

— ManUnitedTalk (@ManUnitedTalk) February 24, 2018
Liverpool fans chanting evra is a liar. Pathetic wankers #lfc

— Daniel lardner (@Lardman316) February 25, 2018
Liverpool playing some great stuff going forward just now.
Shame their fans are going backwards with the booing of Evra because 1 of their ex-players racially abused him

— Graeme Booth (@dj_booth81) February 25, 2018
Liverpool fans booing Evra and chanting Suarez's name at him ?
Lfc offended by everything
Ashamed by nothing

— Daniel Elsom (@DanielElsom2) February 25, 2018