Arsenal put in horrible performance against Man City in League Cup final this evening
Goals from Aguero, Silva and Kompany gave Guardiola's side easy win over Gunners
Commentator Gary Neville made some damning comments against Arsene Wenger's side during the match
Pundit and commentator Gary Neville hit out at Arsenal players today for making a child cry in their 3-0 loss to Manchester City in the League Cup final.
The Gunners lost convincingly to Pep Guardiola's side today, so much so that is bought a young fan in the crowd at Wembley to tears.
Goals from Sergio Aguero, David Silva and Vincent Kompany were enough to sink the north London side to an embarrassing defeat, and this embarrassment was displayed on some of the faces of the Gunners supporters.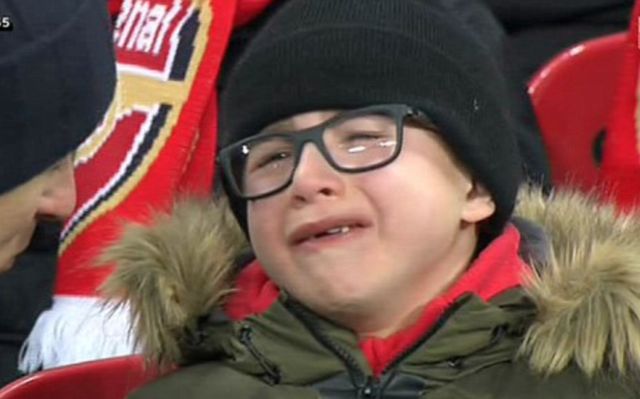 Arsene's Wenger's side were so poor today that commentator for Sky, Gary Neville, was absolutely enraged with their performance on such a big stage.
As per the Daily Mail, the Sky Sports pundit and commentator said during the game "Look at that. That's what you cause" as the camera panned to the young child crying.
You can't blame the child for crying, as he's got a life time of supporting Arsenal ahead of him, he should get used to this feeling in no time.