Arsenal manager Arsene Wenger hit back at his side's critics
The Gunners were beaten 3-0 by Manchester City in the Carabao Cup final
Gary Neville was particularly harsh on Arsenal after a tame defeat
Arsenal manager Arsene Wenger has hit back at 'TV personalities' in the wake of Gary Neville's stinging criticism of the Gunners in their Carabao Cup final defeat to Manchester City.
The French tactician was on the defensive after the game, which Arsenal lost 3-0 at Wembley in tame fashion, prompting Neville to slam the team's players with a piece of commentary that went viral towards the end of the match.
Wenger clearly wasn't in the mood to hear about what the likes of Neville had to say about his side's performance, even if there did seem to be perfectly valid criticisms of both the way he set up the team tactically, and how a number of his players seemed to respond to the big occasion of playing a cup final at Wembley.
"Some of them have been players and I know they have not always played at 200%."

Arsene Wenger has responded to criticism of his side's performance in the Carabao Cup final. pic.twitter.com/lcMraz7c2h

— BBC Sport (@BBCSport) February 26, 2018
Arsenal were certainly the underdogs going into the game, but showed nothing like the kind of spirit that earned them impressive semi-final and final victories over City and Chelsea respectively in last season's FA Cup triumph.
Neville tore into a few players, saying: 'In the minute before that goal, I mentioned the walking of the Arsenal players, and then the retreating runs of Aaron Ramsey and Granit Xhaka, ambling, jogging back – an absolute disgrace they are, an absolute disgrace. Walking on a football pitch at Wembley, giving up, spineless.'
Wenger, however, reminded Neville and co. that they had a few bad games during their playing days too.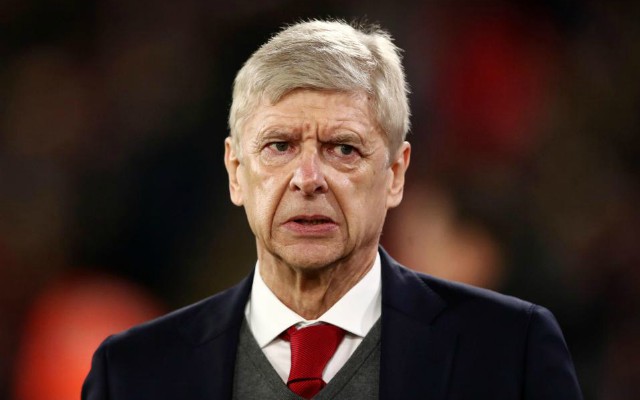 'When you lose a game like that everything is questioned,' Wenger is quoted in the Metro.
'TV personalities when you don't win a game – it's questioned. We played against a good side, you cannot say it's an average side. They dominate the Premier League.
'Some of them (pundits) have been players and I know them. They have not always played at 200% (themselves).'