Chelsea players are reportedly unimpressed with Alvaro Morata
The Blues striker has a reputation for a negative mentality inside the dressing room
Morata has struggled since joining Chelsea from Real Madrid last summer
Chelsea players are reportedly not too impressed by the poor mentality displayed by summer signing Alvaro Morata after his recent dip in form for the club.
The Spain international joined the Blues from Real Madrid in the summer, but despite a fast start has recently gone majorly off the boil in front of goal.
Morata's record of 12 goals in 34 games for Chelsea does not exactly scream 'elite centre-forward', and he's now gone ten games in all competitions without getting on the score sheet at all.
Chelsea fans will rightly be expecting better for what BBC Sport called their record signing at £60million, and it seems his team-mates aren't convinced by his attitude either.
According to the Telegraph, Morata has something of a reputation at Stamford Bridge for being a whinger and for making excuses for his poor form.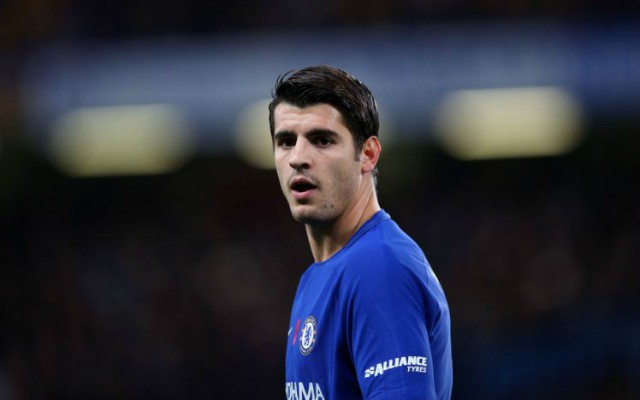 The 25-year-old is claimed to have been pointing the finger at referees, opposition players or niggling fitness problems for his lack of goals, instead of perhaps looking at himself and what he can do to improve.
This is in stark contrast to Diego Costa, the man he replaced at Chelsea, who was known for being a fighter and for displaying a more bullish attitude, certainly on the pitch at least.
Morata will surely need to improve fast as rumours are growing that Chelsea are looking at Bayern Munich striker Robert Lewandowski as a potential summer signing, according to Sky Sports.