Liverpool midfielder Emre Can has seven days to decide on his transfer to Juventus
The Germany international is due to be out of contract in the summer
Can's move to Juve may be in doubt as they tell him to hurry up and decide
Liverpool midfielder Emre Can has reportedly been given a deadline of seven days to decide on agreeing a transfer to Juventus for next season.
The Germany international has been a key player at Anfield down the years and would be a superb signing for a big club like Juve, especially on a free as he's heading towards the end of his contract.
Still, it seems Can is taking his time over his future and Juventus are pushing for him to make his mind up and get the deal done, according to Gazzetta dello Sport, translated by the Sun.
Liverpool will hope this kind of pressure sees Can decide to remain with the Reds instead, as it may be that he's not yet decided on his future and doesn't want to commit to Juventus just at the moment.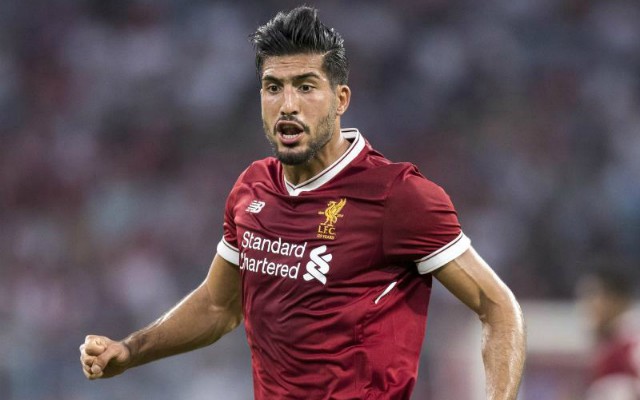 Liverpool cannot afford to lose another key player after also seeing Philippe Coutinho snapped up by Barcelona in the January transfer window.
While Can is not quite in the same league as Coutinho in terms of importance, the 24-year-old has been a rock in Jurgen Klopp's midfield in the last few seasons and seems to grow in importance with every passing year.