Manchester United defender Chris Smalling has a message for Liverpool
The Red Devils ace says the players are more confident after beating Chelsea
United take on Liverpool at Old Trafford next week
Manchester United defender Chris Smalling has warned Liverpool that he and his team-mates are more confident ahead of their huge upcoming game at Old Trafford after their morale-boosting victory over Chelsea at the weekend.
The Red Devils won 2-1 against Antonio Conte's side to gain a priceless three points in the battle for a top four spot this season, having previously struggled in a number of the big games against the rest of the top six.
Smalling is now fired up to face Liverpool next week, with that being the next big game on United's horizon if they are to ensure they finish as high as possible this season.
Having been second for most of the campaign, the England international centre-back says they want to make sure they stay there despite the threat of Jurgen Klopp's in-form side just behind them.
'It was a huge result and it shows our intent,' Smalling is quoted on ManUtd.com.
'Liverpool is going to be another big game and an atmosphere where we need to make sure we play like we did like in the second half (against Chelsea).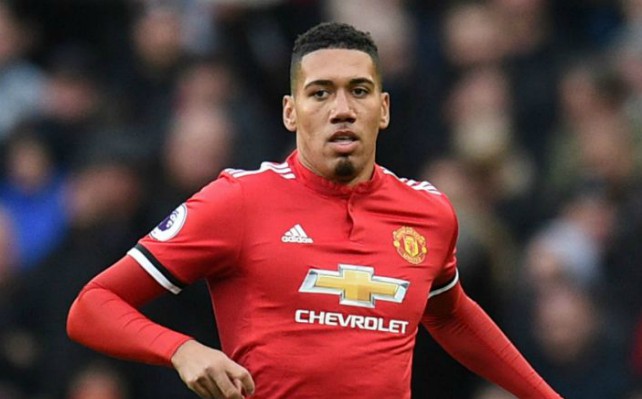 'With our home form and our home fans, we will be confident. A result like the Chelsea one definitely gives us confidence. Being able to beat a rival, it's almost like a six-pointer because of how close we are."
'The confidence just breeds confidence and we're ready for the next one. We've been second for near enough the whole season, so we're within our rights to make sure we do finish in that position.
'All of us, especially that top five, are probably all going to there or thereabouts come the end of the season, so these are huge games and I think the fact we play a lot of our rivals at home is going to be a big factor because of our home form.
'If we can separate ourselves from Chelsea and Liverpool and work our way up then we can do that. That's our goal first and foremost.'
United fans may have had their doubts about this side until they stepped up against Chelsea at the weekend, and will be itching to see them take on Liverpool with renewed fire in their belly next week.