Manchester United have just one world class player, says Gary Neville
The Red Devils great has named David de Gea as that man
This seems a harsh snub on the likes of Paul Pogba and Alexis Sanchez
Manchester United legend Gary Neville has offered the damning verdict that Red Devils goalkeeper David de Gea is the only world class player in this current squad at Old Trafford.
While there can be no question the Spanish shot-stopper is among the best players in the world in his position, it seems a slightly harsh take on other big names in the squad such as Paul Pogba and Alexis Sanchez, and possibly even Romelu Lukaku when he's on form.
Neville clearly doesn't particularly rate this current bunch, however, and will have incredibly high standards from his days as a United player working alongside all-time greats such as Paul Scholes, Ryan Giggs, Wayne Rooney and Cristiano Ronaldo.
The former England international does not see this current group as being in the same bracket, which perhaps shouldn't come as too much of a surprise given their recent lack of success in major competitions.
That said, a huge amount has been invested in costly signings such as Pogba, Sanchez and Lukaku, so fans could perhaps expect more from such an ambitious club than only having a world class goalkeeper.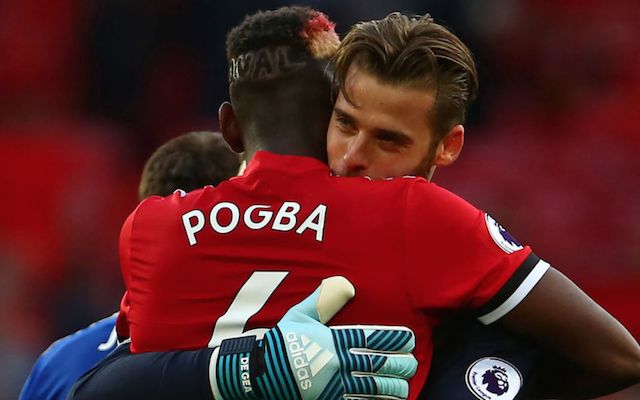 'De Gea's the only world-class player Manchester United have got. You could maybe say Sanchez but not at Manchester United yet, even if he has been at a level for the last five or six years that you would say is world class,' Neville told Goal.
'But De Gea's the only player Manchester United have got at this moment in time that I would say has performed for the club at a world-class level.
'The other player I would say that has done brilliantly well, whether you could say he's world class or not, is Antonio Valencia over the last two or three years. He's been outstanding.
'But to me De Gea is their stand-out player in terms of world standard at the club without a shadow of a doubt.'