Manchester United manager Jose Mourinho has urged his board to seal the summer transfer of PSG midfielder Marco Verratti after sensing he could be keen on a move.
CaughtOffside understands the Portuguese tactician is a big fan of the Italy international, with reports elsewhere suggesting he's unsettled at the Parc des Princes.
MORE: Manchester United transfer target reveals details of chat with Jose Mourinho
Verratti let his frustration bubble to the surface last night as his PSG side were eliminated from the Champions League by Real Madrid, as he received a red card in the second half.
A report from Don Balon yesterday stated that Verratti was already leaning towards a move away from PSG as he does not view the club as ideal for him to maximise his potential and make the most of his career.
The Spanish outlet claim the 25-year-old would ideally like a move to Real Madrid, having also flirted with the prospect of joining Barcelona last summer.
United seem to have caught wind of his dissatisfaction with how things are going at PSG, with the Ligue 1 giants dumped out of the Champions League at the last-16 stage for the second season in a row.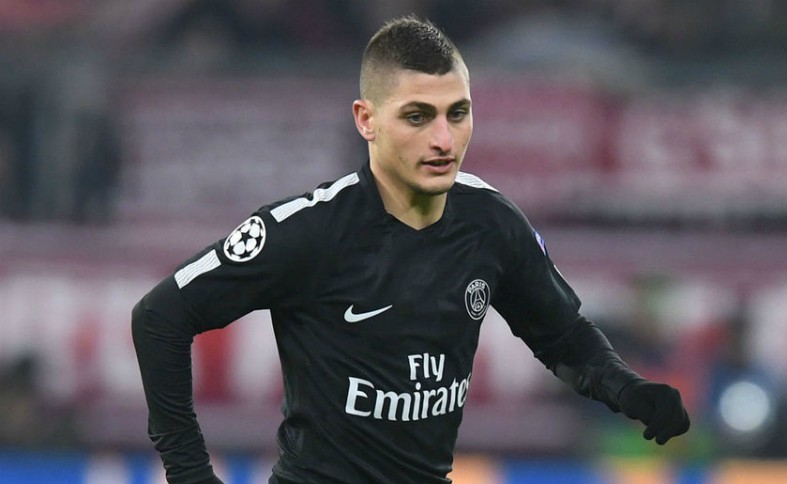 One of the finest midfielders in the world, Verratti would no doubt want to win the biggest trophies, and CaughtOffside have been told United boss Mourinho has reason to think it's worth trying to lure him to Old Trafford.
Mourinho has put together a squad containing many world class players such as Paul Pogba and Alexis Sanchez that doesn't look far off challenging for the Premier League and Champions League, though signings are still needed in some areas, such as central midfield.
Michael Carrick will retire in the summer and Marouane Fellaini is heading towards the end of his contract, prompting Mourinho to recently admit he was in the market for a midfielder this summer.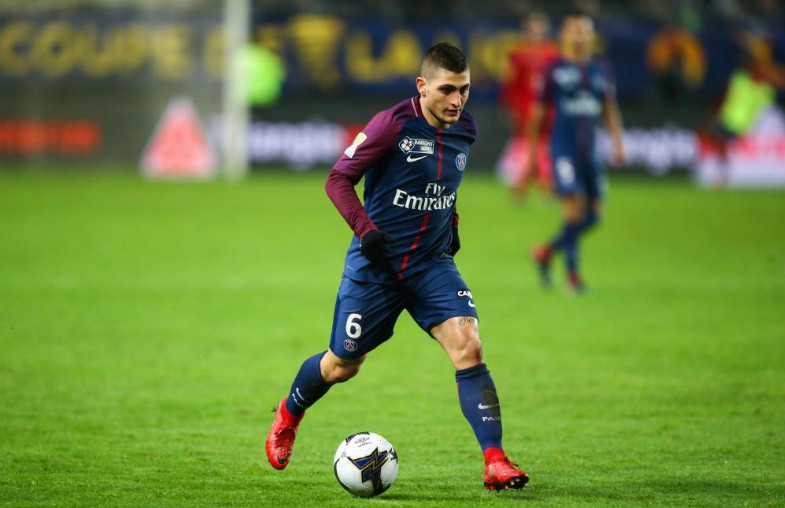 'We need to sign a midfield player. Because we are going to lose Michael Carrick. Of course, we need balance in the team,' Mourinho was recently quoted in the Independent, who linked Real Madrid's Toni Kroos, a similar player to Verratti, as his priority target.
A United source told CaughtOffside: 'Jose's been clear he needs a new signing in midfield, and with PSG dropping out (of the Champions League) he's eager for the board to try a move for Verratti.'
MORE: Man Utd transfer news: Free transfer approach lined up, £90m star closer to agreeing deal, PL star scouted
The Daily Mirror have also reported of interest from United in Verratti in recent times, though at that point PSG wanted Anthony Martial as part of any deal, which put them off.
United have not been at their best since Sir Alex Ferguson retired in 2013, but remain one of the biggest names in world football and of course have the lure of playing in front of big crowds and TV audiences in the globally popular Premier League – a significant step up in terms of competitiveness and prestige from Ligue 1.
Still, PSG have been resilient in keeping hold of the midfielder in the past, and showed they are not to be messed with in the transfer market as they somewhat punished Barcelona over their pursuit of the player last summer by then going on to sign Neymar from the Catalan giants in a stunning swoop.