Arsenal star Mesut Ozil was seen aiming a cheeky dig at team-mate Danny Welbeck on Instagram after last night's Europa League win over AC Milan.
The Germany international couldn't resist 'liking' a post from a fan account mocking Welbeck's effort at the San Siro, with the England international having another unconvincing game.
WATCH: Video: Wojciech Szczesny shows he's Arsenal through and through by trolling Spurs fans after Juventus comeback
Despite leading the line well on occasions, Welbeck showed some rustiness, particularly with his finishing and with some dodgy footwork.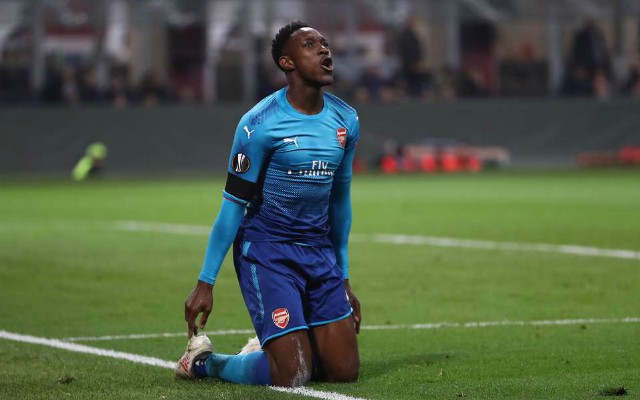 In the screen grab below, Welbeck almost inadvertently found the back of the net as Milan goalkeeper Gianluigi Donnarumma's block then rebounded back towards goal off him.
Instagram account now.arsenal labelled him 'Bambi on ice' in a reference to his apparent inability to stop tripping over either himself or the ball, and the Metro spotted that Ozil's official account had 'liked' the post mocking him.
It could have been an accidental click by the Gunners playmaker, or just some harmless banter that no doubt goes around dressing rooms anyway.
Still, it's also a gentle reminder that big names like Ozil may well feel baffled to the point of amusement that players like Welbeck continue to get chances in Arsene Wenger's side despite clearly not looking good enough for some time now.