Robbie Savage has made two bold predictions ahead of Liverpool's visit to Manchester United in the Premier League this weekend.
The pundit is clearly a fan of the Reds at the moment, with Jurgen Klopp getting his side to play an attractive brand of attacking football this season and look genuine contenders for the Champions League.
MORE: Liverpool plot revenge on Barcelona by using Philippe Coutinho money to seal exciting transfer
In fact, Savage believes this weekend's game at Old Trafford could even be a warm-up for the Champions League final this season.
Still, he is more complimentary to Klopp's side than to Jose Mourinho's, writing in the Daily Mirror that he can already safely bet that the German tactician will not set his side up to defend against United.
Klopp is not a defensive-minded manager, and he's been backed to stick with his philosophy and take the game to United this weekend – unlike how the Red Devils set themselves up at Anfield in a 0-0 draw earlier this season.
'Saturday's Manchester United – Liverpool game is not just a pivotal contest in the battle for second place in the Premier League,' Savage said.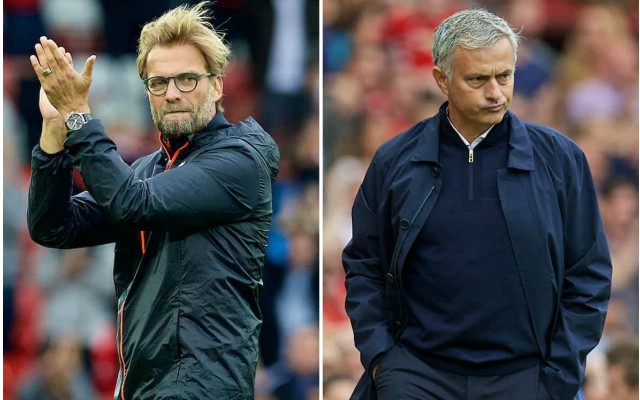 'It could yet be a dress rehearsal for the Champions League final.
'One thing is fairly certain: Jurgen Klopp is not going to repay Jose Mourinho the compliment of going to Old Trafford and parking the bus.
'With Liverpool's front three Mo Salah, Roberto Firmino and Sadio Mane in such devastating form, that would be a waste of firepower.'
Given the importance of the game and the quality United have in their ranks, this is quite a compliment from the Welshman.
Savage goes on to pick a combined XI without Alexis Sanchez, which is again a testament to how good Mohamed Salah and co. have been this season.