Arsenal legend Patrick Vieira has admitted he'd be open to the idea of replacing Arsene Wenger as Gunners manager in the future, though suggested he was in no hurry to do so.
The Frenchman, currently in charge of New York City FC, has been tipped for a bright future in management and would certainly be a popular appointment at the Emirates Stadium.
MORE: Hector Bellerin video: Arsenal star shows he's the classiest guy in football by making young fan's dream come true
Vieira is regarded as one of Arsenal's finest ever players and captains in a highly successful career at the club between 1996 and 2005.
Meanwhile, Wenger's future is under more and more scrutiny after another disastrous campaign that sees them relying on winning the Europa League to have any hope of making it back into the Champions League for next season.
Arsenal fans are crying out for a change and have been for some time, and many would no doubt love to see a club legend like Vieira get the chance.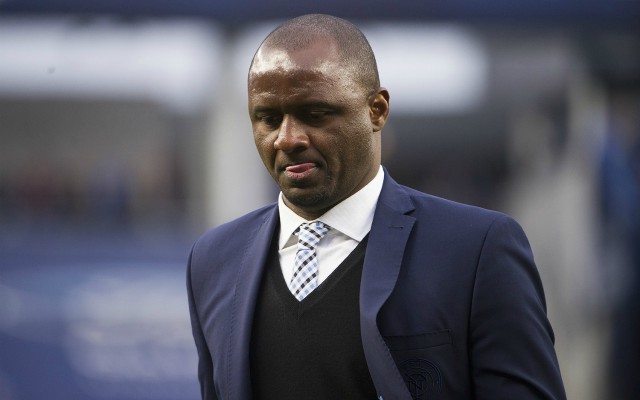 The 41-year-old distanced himself from taking the job any time soon, but would not rule out an interest in the position in the future.
'If this is the last chapter of the [Wenger's] story, then he would be the first one to recognise that,' Vieira told L'Equipe, as translated by the Metro.
'I would still like to add that based on what he built and won at the club, he has earned the right to quit [when he chooses].
'It (the job) might be of an interest to me one day. I cannot say anything more because there is nothing to say about it and I do not want to cause more harm to Arsene, whom I adore and for whom I have a lot of respect.'