Arsenal finally won a Premier League game as they strolled to a 3-0 victory over Watford at the Emirates Stadium this afternoon.
Goals from Shkodran Mustafi, Pierre-Emerick Aubameyang and Henrikh Mkhitaryan did the job against the Hornets, and Petr Cech even saved a penalty from Troy 'Cojones' Deeney.
MORE: Video: Petr Cech finally saves a penalty for Arsenal as Troy Deeney's cojones go missing
Here's our round-up of the good, the bad and the weird from today's early Premier League kick-off…
The good
Mesut Ozil was a stand-out performer in the first half, and made Premier League history with his 50th assist in the English top flight –  becoming the fastest player in the history of the division to do so.
However, the partnership of Pierre-Emerick Aubameyang and Henrikh Mkhitaryan somewhat stole the show as they bagged a goal and an assist each in the second period.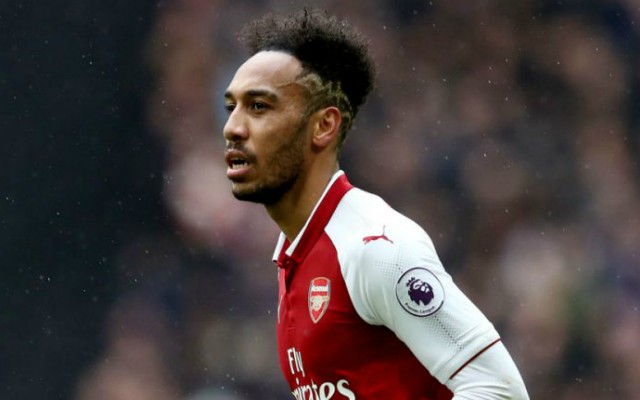 First, Mkhitaryan played Aubameyang in in trademark fashion for the Gabon international to round the Watford 'keeper and make it 2-0.
The former Borussia Dortmund duo then combined again for the third as Aubameyang showed he's more than just a poacher to set up his Armenian colleague for a neat finish from just inside the penalty area.
Mkhitaryan equalling Sanchez's league tally for United goals and assists in one game ?

— Dan Critchlow (@afcDW) March 11, 2018
You may remember that Mkhitaryan actually joined Arsenal as Manchester United's cast-off in the Alexis Sanchez deal this January. Well, embarrassingly for United, their former player matched Sanchez's league and assist total since he moved to Old Trafford in just one half of football today. Make of that what you will.
The bad
There'll be little for Arsenal fans to complain about in this one, but there is one thing that's got their supporters concerned…if results continue as they've gone this week, Arsene Wenger might actually stay!
A few Gooners have taken to Twitter to express their worry, with many clearly still of the view that the Frenchman needs to go if they are to move forward.
Wenger is gonna stay doesn't he?#ARSWAT

— Santhosh (@santhoshkr09) March 11, 2018
Deeeney wants Wenger to stay.

— Don (@daldino) March 11, 2018
The weird
Remarkably, this was Petr Cech's first penalty save for Arsenal in a whopping 16 attempts.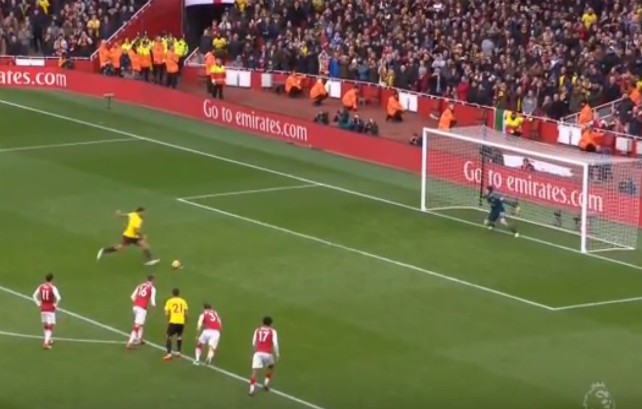 How a goalkeeper of his quality has gone this long without keeping one out for the Gunners is beyond us, but you'd have to have a heart of stone not to be happy for him today.
As if that weren't enough, Cech's penalty save also helped him on his way to 200 clean sheets in the Premier League – the first 'keeper to do so.
.@PetrCech becomes the first goalkeeper reach 2??0??0?? Premier League clean sheets! ???? #AFC pic.twitter.com/id4RL0hUB2

— The Offside Rule (@OffsideRulePod) March 11, 2018
Oh, and it was against Troy Deeney of all people, which Arsenal fans absolutely loved.