Man United manager Jose Mourinho was very happy with Belgian ace Marouane Fellaini's performance in his side's 2-1 win against rivals Liverpool on Saturday. 
The Belgian has missed a fair part of this campaign through injury, however he returned to first team football yesterday after he was brought on for match winner Marcus Rashford against Jurgen Klopp's side.
MORE: Manchester United star warned he might not get his place back after convincing win vs Liverpool 
According to Man United's official website, Mourinho described Fellaini's performance as "fantastic", with the former Chelsea boss also adding " He didn't score but, for me, he's been fundamental. Even in the last part of the game, there were a few corners [to defend] in the six minutes of injury time and Lukaku was there and he was dominant."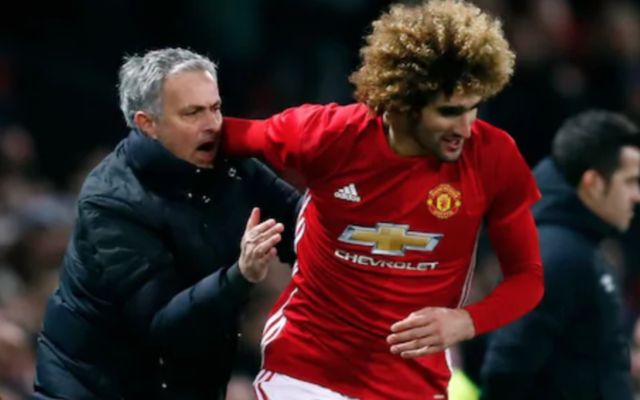 Fellaini was a fairly key part of Jose Mourinho's side before he got injured, with the Belgian often being brought on to sure up the defence and shut the game out when the Red Devils were winning.
His height and physicality also offer a lot of attacking and defensive options from corners, which is a quality that not a lot of United star's have.
Fellaini has been fairly impressive for Mourinho's side this season, with the former Everton star bagging three goals and one assist in 16 appearances in all competitions, a record that should be deemed decent considering the midfielder often starts matches on the substitute bench.
Following these words from Mourinho, it wouldn't be surprising to see the Belgian international play a bigger part in matches in the near future.