Manchester United manager Jose Mourinho has sensationally accused Gary Neville of trying to influence the referee in the win over Liverpool.
The Red Devils boss took aim at the Sky Sports pundit after yesterday's win, saying he substituted Rashford after hearing Neville's analysis of an incident in the game.
WATCH: Video: Pogba can't resist hijacking Mourinho and Klopp interviews after Man Utd beat Liverpool
The former United defender said he felt Rashford had deserved to be sent off, so Mourinho admits he replaced the youngster and denied him his chance of a hat-trick as he felt the referee could be influenced by Neville's words.
'At half-time someone told me Gary Neville was asking for Marcus Rashford to get a red card,' Mourinho said after the game.
'And I was scared as I thought maybe the referee was watching at half-time and was influenced by Gary. So when we were more defensive, as Liverpool in the second half pushed us [I made the change].
'When Liverpool brought a lot of players to the centre of the pitch and brought Ashley Young inside, Marcus Rashford was defending the corner against [Trent] Alexander-Arnold.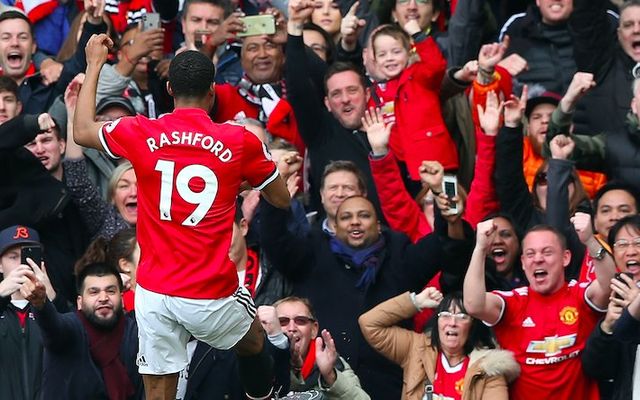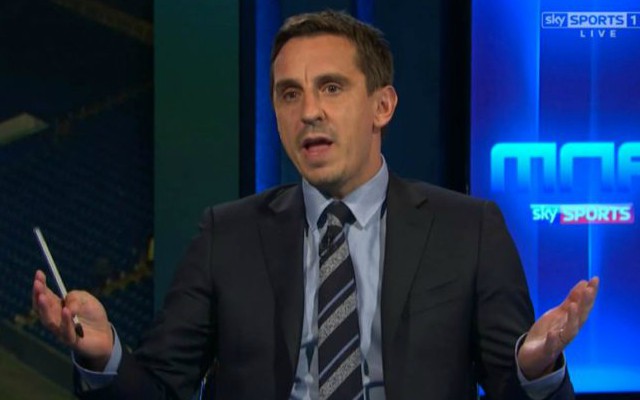 'With the yellow card and the pressure for Gary asking for a red card, I made the decision to play a player that could make a foul on Alexander [without being dismissed].'
Mourinho and Neville have been at war at each other on a number of occasions in recent weeks, with the Portuguese slamming the pundit for criticising his management given his own struggles at Valencia.
Neville then hit back at Mourinho for being 'sensitive and touchy' – and it's all too clear the pair don't get on.
Rashford hit a brace in the win over Liverpool and Mourinho is now blaming Neville for denying him the chance to make it a hat-trick in that game.