Vinnie Jones has gone all Vinnie Jones on the Jamie Carragher incident and has offered some calm and constructive advice on how he should have dealt with the situation, obviously.
The former Wimbledon man raged at Liverpool legend Carragher over the incident, which has been all over the internet today after footage was released by the Daily Mirror last night.
MORE: Former Liverpool man DEFENDS Carragher over spit video incident
The former Reds defender was clearly seen aiming a sizeable amount of gob towards the car where a Manchester United fan was filming himself goading Carragher over the result between the two clubs in the Premier League at the weekend.
Jones, known for his hard-man persona, has been quick to criticise Carragher as a coward for the attack, and says if he'd been the dad in question he would have rammed the 40-year-old with his car and got into a fight with him over it.
Jamie Carragher – The Real Slim Scouser ?

Genius work by @WhenImElmo pic.twitter.com/nTYkh9iII9

— CaughtOffside (@caughtoffside) March 12, 2018
'It is cowardly,' Jones is quoted in the Daily Mirror.
'How has the lad driving not driven after Jamie, rammed him, dragged him out of the car and beat seven… you know what I mean?
'If someone spat at my daughter sitting in the car, I would have been after them.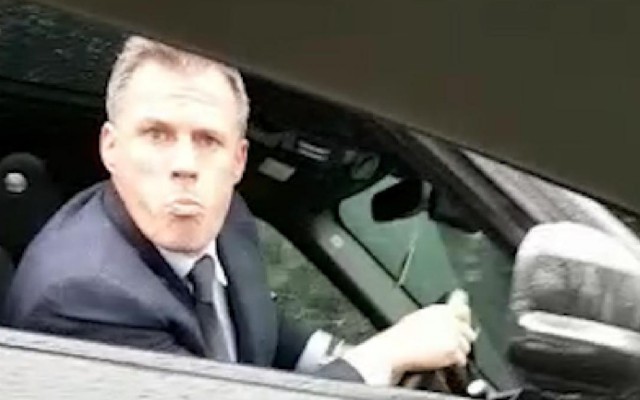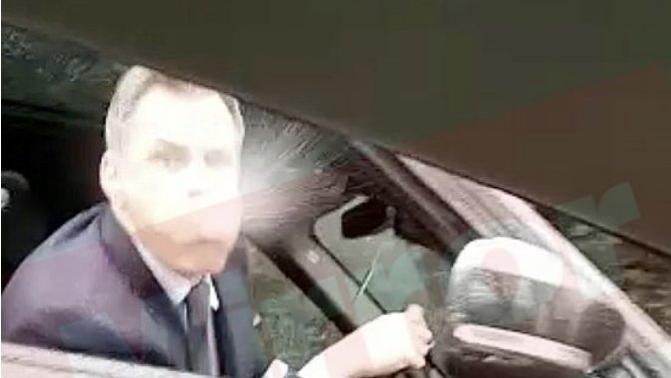 Nothing from big Vinnie about filming while driving with your daughter in the car, though. Never mind.
He added that Carragher should be sacked by Sky Sports over the incident.
Totally out of order & Ive apologised personally to all the family this evening. I was goaded 3/4 times along the motorway while being filmed & lost my rag. No excuse apologies. https://t.co/ofrNfiwhYH

— Jamie Carragher (@Carra23) March 11, 2018
'There is no sitting on the fence here, Jamie is down the road – down the job centre tomorrow,' he said.
'Spitting at 14-year-olds through a window? He is presenting on the TV. For Christ's sake, he is supposed to be one of the top men.
'You can't condone that whatsoever. It is filth, it is absolute filth.'