Liverpool legend Jamie Carragher has been defended by one of his former team-mates after being filmed spitting at a Manchester United fan.
The incident took place after the Reds were beaten 2-1 by United in the Premier League at the weekend, which clearly got Carragher in a foul mood due to his strong connections to the club he spent his entire playing career with.
MORE: Jamie Carragher filmed spitting at teenager, apologises on Twitter
The former England international was goaded by a United fan from his car, and failed to keep his cool as some fairly mild banter provoked a rather unpleasant spitting incident at the fan's 14-year-old daughter.
Here's that SHAMEFUL video of Carragher spitting at a Man Utd fan – should he lose his job at Sky over this?

? via the Mirror pic.twitter.com/Z6CLFE8SVn

— CaughtOffside (@caughtoffside) March 12, 2018
Carragher has apologised and says there's no excuse for his actions, though that may not be enough to save him his job at Sky Sports as the Daily Mirror report he's set for showdown talks with his employers following the damning incident.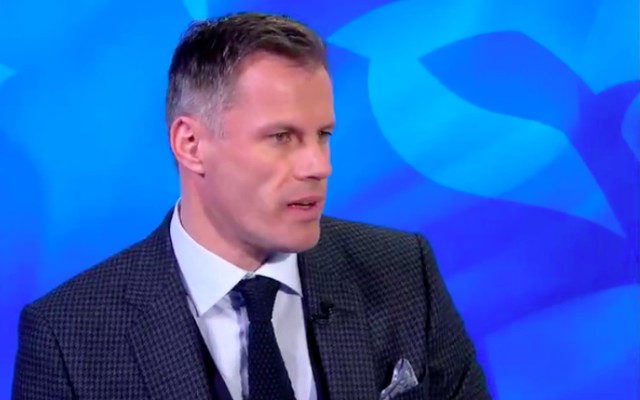 Still, the 40-year-old has been defended by one of his former Liverpool team-mates, with David Thompson saying he believes this incident was out of character and that he deserves some credit for apologising to the family.
I've known Jamie Carragher for 30 years and I can tell you now that incident is completely out of character for him,fair play for phoning the guy and his daughter up and apologising,he's only human at the end of day and the frustration has got the better of him.

— David Thompson (@77thomo) March 12, 2018
We're not sure most people will see it that way, but when it comes to taking on United supporters, Liverpudlians have got to stick together!