The Manchester United fans who were spat at by Liverpool legend Jamie Carragher have said they don't want to see the pundit sacked by Sky Sports.
The former Reds defender was today suspended by the broadcaster, and did not take part alongside Gary Neville in covering and analysing Manchester City's win over Stoke.
MORE: Pep's Man City are already better than four of Man Utd's previous Premier League title winners
Carragher was filmed spitting at a young Manchester United fan through his car window after being goaded by her dad, though he has since come out to stand up for the former England international after the incident dominated the headlines today.
Carragher tweeted shortly after the story came out that he had apologised to the family, and they seem to have accepted that from the 40-year-old as his future with Sky looks to be on the line.
The dad who filmed the incident is quoted in the Mirror: 'We don't want him to lose his job. It is not about that. We wanted an apology and ­explanation.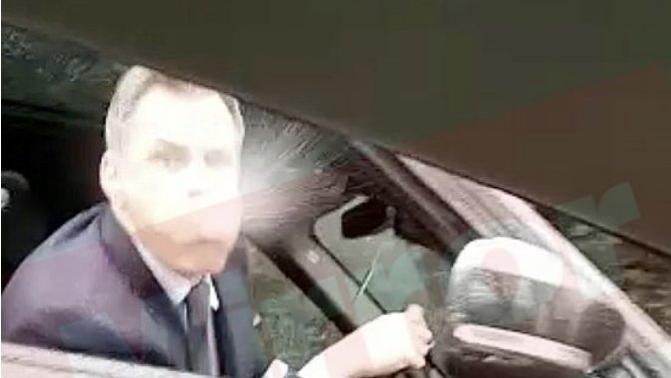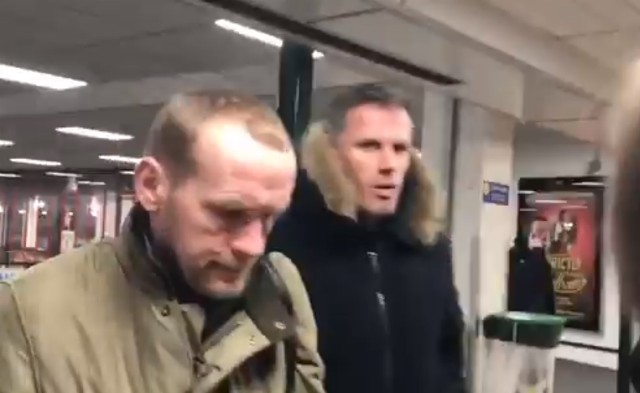 'He seems contrite. Everyone makes mistakes, we are all human.'
His wife, 38, added: 'He did seem extremely sorry.'
Widely respected as one of the finest pundits in the business, it would certainly be a shame to see Carragher off the airwaves after just one moment of madness, even if it is unnerving how much and how quickly he lost his temper up against what seemed fairly harmless and standard football banter.