One Arsenal fan has tweeted a pretty spot-on piece of advice to Gooners still obsessing over Alexis Sanchez's struggles since his controversial January transfer to Manchester United.
It's fair to say the Chile international has not got going at Old Trafford yet after a hugely-anticipated move in the middle of the season, with the ex-Gunner scoring just one goal in ten appearances for his new club.
MORE: Manchester United in pole position to beat Chelsea to £115million transfer
On top of that, plenty of stats have been flying about based on Sanchez's tendency to lose possession of the ball, and it's certainly been noticeable that he's been more of a hindrance than a help to Jose Mourinho's side so far.
Mourinho himself has conceded United will not see the best of Sanchez until next season, with January a far from ideal time to change clubs due to the lack of a pre-season and time to get used to a new tactical system and new team-mates.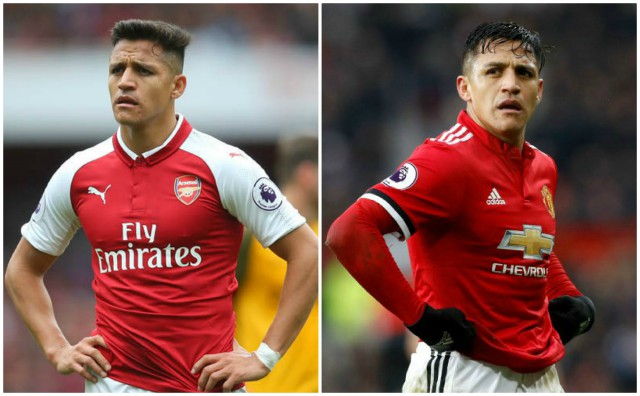 The 29-year-old was regarded as one of the best players in Europe at Arsenal, but their fans have delighted in his struggles for United so far, though Twitter user Darren brilliantly put them in their place with this tweet:
The obsession with some Arsenal fans on Alexis Sanchez' failure to settle at United is pathetic. He was phenomenal for us for the most part and no doubt will be for them. Cream usually rises to the top. He's not our player anymore, move on you weirdos

— Darren (@dazzyd001) March 14, 2018
It is certainly a sign of how bad things have got for Arsenal that their biggest joy this season is in how one of their former players is struggling given that their current crop hardly look like doing better.