Sky Sports have suspended pundit Jamie Carragher for the rest of the Premier League season after footage emerged this week of him spitting at a Manchester United fan.
The former Liverpool defender was being goaded by the Red Devils supporter from his car after the Reds were beaten 2-1 in the Premier League at Old Trafford.
MORE: Jamie Carragher makes desperate plea after backlash against Manchester United fan he spat at
Carragher spent his entire career on the books at Anfield and clearly still holds the club close to his heart as he allowed himself to be far too easily wound up by 42-year-old United fan Andy Hughes.
The video shows what was fairly mild banter from the United fan, whose behaviour was arguably far worse due to filming on his phone while driving on the motorway with his teenage daughter.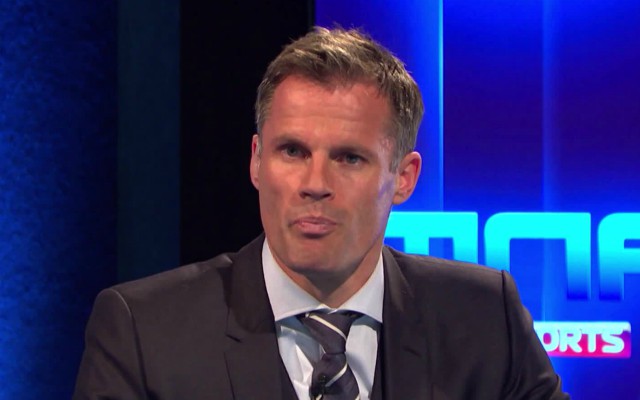 Still, Carragher's behaviour can also not be excused and he's landed himself in real trouble with his employers as the Daily Mirror now report he's out for the remainder of this campaign.
I've made a big mistake & accept full responsibility. I am the only person to blame for this sorry situation, so please leave the family alone. https://t.co/HBuCBRyvJF

— Jamie Carragher (@Carra23) March 14, 2018
Another report from the Mirror shows the United fan involved has suffered from the amount of attention this whole saga has brought on as well.
Slippy, Spitty and Sniffy. pic.twitter.com/sxWTbQXvXF

— CaughtOffside (@caughtoffside) March 13, 2018
The 42-year-old says he's concerned for the safety of his young daughter after receiving abuse and death threats over the incident that has got Carragher in so much trouble.
The Reds legend has long been respected for his work in the football media since the end of his playing days, when he was also a star player for Liverpool and England for many years.
Still, many will also question if Carragher should simply be sacked permanently by the broadcaster given the seriousness and sheer vulgarity of what he did to a young fan.