Manchester United's record signing Paul Pogba is receiving his fair share of trolling today after being overshadowed by the midfield masterclass put in by Sevilla's Steven N'Zonzi last night.
An unfancied Sevilla side won 2-1 at Old Trafford to go through to the quarter-finals, winning on English soil for the first time in their history.
MORE: Transfer confirmed: Manchester United handed some good news after Sevilla defeat
N'Zonzi played a key role in the win against United, while Pogba's recent demise continued as he could only make the bench for Jose Mourinho's side.
The France international has had a frustrating season and now looks unlikely to pick up a major trophy at the end of it, with the £89million the club paid for him looking increasingly like money poorly spent.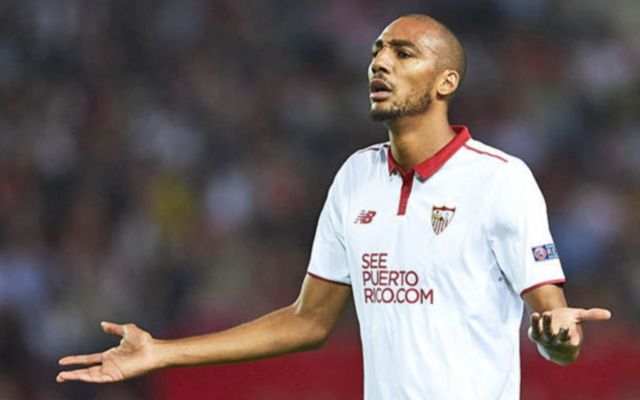 By comparison, N'Zonzi cost Sevilla just £7m and put in a genuinely top class display in this big Champions League game, running the show from the middle and allowing Sevilla to achieve a shock result.
Twitter is now full of fans comparing the two, and Pogba may want to look away now…
Steven N'zonzi > Paul Pogba.
Pretty much means stoke could have beat united tonight

— Jack (@OfficialTezla) March 13, 2018
N'Zonzi > Pogba ?

— Distinguished (@Cassano_14) March 13, 2018
That dude N'Zonzi is better than £89m Pogba lol

— Tam Nguyen (@thereaItam) March 13, 2018
Pogba £89m.

N'zonzi £7m

— YG (@Yuggiio) March 13, 2018
When N'Zonzi outclasses Pogba ????

— Josh (@JoshHill998) March 13, 2018
N'Zonzi > Pogba pic.twitter.com/f8KzO3Z88J

— Colin (@BadouBaller) March 13, 2018
Steven N'zonzi is everything Paul Pogba wishes his manager would let him be

— Plastic United Fan (@OsayiSN) March 13, 2018