Manchester United fans are largely rallying behind striker Romelu Lukaku after his brutally honest post-match assessment of last night's Champions League defeat to Sevilla.
The Red Devils were surprisingly dumped out of Europe by the unfancied La Liga outfit, who won their first ever game on English soil with a 2-1 victory to stun Old Trafford.
MORE: Man Utd fans CAN'T BELIEVE what Jose Mourinho said after Sevilla defeat
United paid for an overly cautious approach in both legs of the tie, with the 0-0 in Spain meaning the pressure was on them to outscore their opponents at home to avoid going out on the away goals rule.
In the end, Jose Mourinho's side simply lost the tie 2-1 and must now reflect on what has been a disappointing season for the club once again despite huge amounts of investment in big-name players.
Lukaku: "Some players were hiding. We should have done much better. We didn't deserve it. We weren't good enough."

Fair play to Rom for coming out and talking honestly to the media. #mufc [BT] pic.twitter.com/FuWrYYtW0i

— Man Utd Updates (@utds_updates) March 14, 2018
Lukaku certainly didn't feel it was good enough from United, and seemed to accuse his team-mates of 'hiding' in his interview afterwards.
'Somethings were wrong with some players, some players were hiding,' Lukaku told BT Sport.
'The deception was very big. You know we started the game well but we let them get a bit of control in the game. We had a few half chances but we didn't score.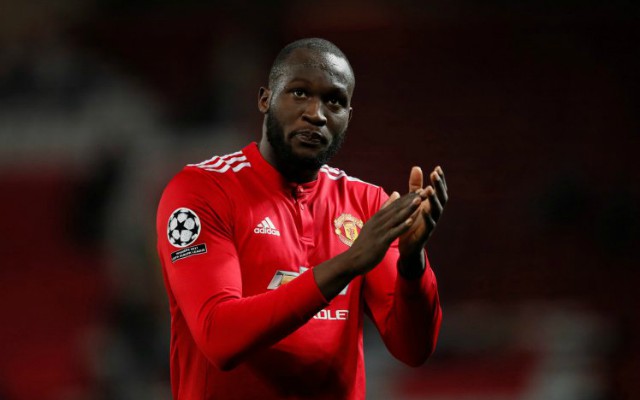 'They score the first goal and from that moment on we tried to change the game but they score the second goal which is a big blow.
'At the end we kept pushing but it's not enough and we should have done much better with the quality we have in the team but we didn't deserve it because we weren't good enough.'
The Belgian later clarified on Instagram that he was not criticising them, but noted that they were hiding in the dressing room afterwards due to the shame of the result.
Either way, fans took to Twitter to respond mainly positively to Lukaku's analysis of the game, even if there were a few angry voices as well…
Damn Lukaku loves Man united.hes not scared to speak the truth.Some "players were Hiding???ishuuuu.And what a Goal from Big Romu even though we were knocked out,hes a fighter!!!!

— Brian Ka?Madodana (@madodana19) March 14, 2018
Lukaku spot on here. Should've added the manager was hiding too. https://t.co/nfVini2B1o

— Onze Romario (@VickieOfficiel) March 14, 2018
Lukaku is dam right some players were hiding . We were poor and that too at home. We are getting hammered all over. Jose needs to rework his tactics otherwise this will be a regular occurrence. https://t.co/zstUYEvkL5

— Glen Coelho ?? (@glencoelho1985) March 14, 2018
Lukaku is right to criticize the players and pointing out that some players were hiding. Because yes, they were. Fellaini, Pogba, Valencia and Young(going forward) and Sanchez.

— Shreyans Jain (@ShreyansJ_) March 14, 2018
Lukaku: "Some players were hiding. We should have done much better. We weren't good enough."

Fair play to Rom for coming out and talking honestly to the media.

— Khawaja Farhan Haseeb (@FarhanHaseeb7) March 14, 2018
"Something was wrong with some players, some
players were hiding," -Lukaku. Shots fired. Don't worry Romelu, we know who you're talking about.

— Oh You Gotta Luv Me (@JunkieYno) March 14, 2018