Liverpool manager Jurgen Klopp has aimed a bit of a swipe at legendary Manchester United manager Sir Alex Ferguson and Arsenal boss Arsene Wenger.
Speaking about longevity in management, the German tactician talked down his chances of managing until he was 70 years of age as the stress in the modern game is so much higher.
MORE: Liverpool ahead of Man Utd & Arsenal in transfer battle as Klopp eyes Bundesliga double swoop
Ferguson only retired a few years ago after 26 years in charge of Manchester United, going down as one of the greatest managers in the history of the game.
Wenger is still going with Arsenal despite being 68 years of age and into his 22nd year in charge of the Gunners.
Klopp does not anticipate replicating that and feels that Ferguson and Wenger actually had it quite easy back in the early stages of their careers in comparison to what he and other managers today are subjected to as the game and the media surrounding it have changed so much.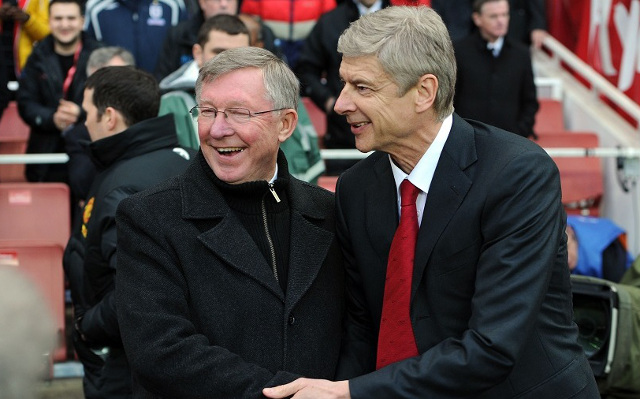 'I respect Arsene and Sir Alex a lot for what they did for football. But the game changed a lot,' Klopp told the Premier League Show.
'The first 15 years, around about, for these two guys were like holiday in comparison to what they had in the last 15 years of their job.
'I'm not on social media, I don't read it. But it has influence from all sides, things that I don't understand. I'm 50 I feel young in all things of life, but I'm too old for this.
'In 20 years time I am 70, yes I can guarantee I am not here.'