Liverpool manager Jurgen Klopp couldn't resist a subtle little dig at Manchester United manager Jose Mourinho after watching his side thrash Watford today.
The Reds were scintillating to watch as they crushed the Hornets 5-0 at Anfield, with Mohamed Salah in particularly unstoppable form to net four goals and set up the other for Roberto Firmino.
MORE: Mohamed Salah explains how he's hit such ridiculous goal figures for Liverpool
Klopp clearly enjoyed what he saw from his team as they played for the first time since drawing Premier League rivals Manchester City in what should be an eye-catching Champions League quarter-final tie.
The way Liverpool are ripping teams apart right now, many are starting to talk up Klopp's side as potential dark horses to lift the European Cup for the sixth time in their history.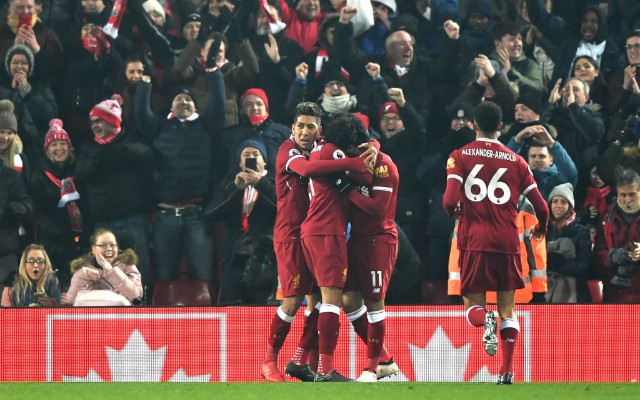 One way or another, Klopp is just happy that Liverpool against City will certainly be a feast of football the way both sides have played this season, which is where he managed to take a little swipe at his old nemesis Mourinho.
'Man City knows it's not gonna be easy,' Klopp said after today's game, as quoted by the Metro.
'For football fans they are going to be two fantastic games. There'll be no bus parking, both teams will go!'