Liverpool star Mohamed Salah is currently on course to become the best Golden Boot winner of the Premier League era if he carries on scoring at his current rate.
The Egypt international has made an incredible start to life at Anfield, and currently tops the Premier League scoring charts with 28 goals in 30 appearances.
MORE: Good news, Liverpool: LFC star to earn new bumper contract despite growing transfer speculation
That's a rate of 0.93 goals per game – and if he were to carry on finding the back of the net at that rate he could end the campaign on a record number of goals for a Golden Boot winner.
0.93 goals over Liverpool's remaining seven league fixtures translated as 6.51 goals, so depending on how you interpret that figure, Salah would either finish on 34 or 35 league goals for 2017/18.
Either way, it would make Premier League history, as 35 would be the most scored by a player in a single season since the competition broke away from the English First Division.
Even if he finished on 34, it would be the highest total scored by a player since the change to a 38-game season, with Andrew Cole and Alan Shearer both winning the prize on 34 goals back when there were 42 top flight matches.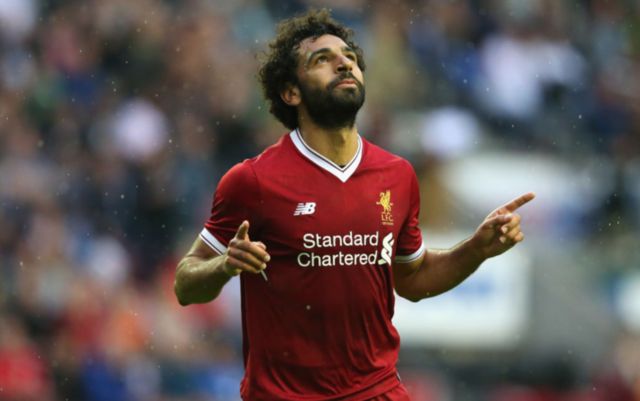 He might not do it, of course, but there's no doubt the 25-year-old's start at Liverpool is one of the most exciting debut seasons we can remember.
Salah has already made some history with the Reds, scoring more goals in all competitions than any other player has ever done in their first season with the club.
All this despite not being an out-and-out striker either, with the former Roma man largely playing wide right this term, meaning he'd be only the second non-striker to win the prize, the other being Cristiano Ronaldo with Manchester United in 2007/08.
Not bad company to be in.