Arsenal look prepared to lose another of their best players in a transfer to rivals Manchester United in the summer after reportedly naming their price for Hector Bellerin.
This surely sends all the wrong messages to Arsenal fans after such a disappointing season which surely prompts a major bid to revamp the squad and strengthen the numerous areas of weakness instead of allowing yet another big name to strengthen a rival.
MORE: Manchester United in talks to complete STUNNING £110m Arsenal and Chelsea raids
Arsenal sold Alexis Sanchez to United in January, which follows from the shock decision to allow Robin van Persie to leave the Emirates Stadium for Old Trafford just a few years ago.
Gooners must be sick of the sight of their biggest names and favourite heroes leaving the club for United, and it could now be about to happen again.
While there are no guarantees at this stage, Arsenal have supposedly set a relatively low asking price of just £52.5million for Bellerin after a rumoured approach for United, according to Tuttosport, as translated by the Metro.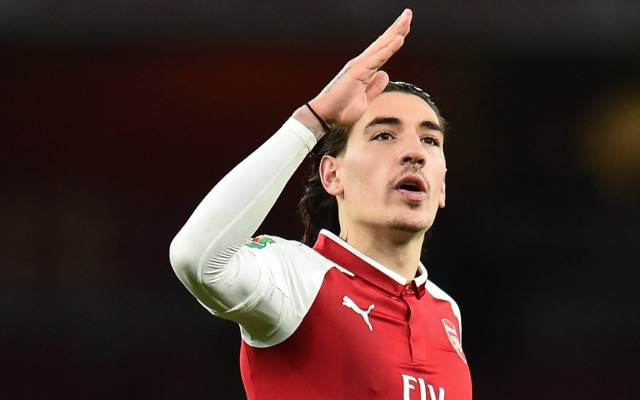 Hector Bellerin transfer madness from Arsenal
It is not clear if the Red Devils would pay that kind of fee, but it seems relatively low in this market given some of the recent fees players have moved for.
Juventus and Barcelona are also mentioned as potential suitors by the Metro, but the Daily Mirror recently reported that United have enquired about the 23-year-old Spaniard.
One of the finest young defenders in the game, Arsenal losing Bellerin now would surely be a huge blow and leave them with even more work to do to get back into the top four next season.