Real Madrid manager Zinedine Zidane has reportedly given his club the green light to seal the transfer of Bayern Munich striker Robert Lewandowski this summer.
According to AS, the deal is likely to cost at least £87million, though that price could be brought down if Real include on-loan attacker James Rodriguez joining Bayern permanently as part of the move.
MORE: Manchester United consider desperate attempts to improve atmosphere after Jose Mourinho complaints
Lewandowski has shone at the Allianz Arena and it is little surprise to see top clubs showing so much interest in him following recent speculation that he's looking for a move this summer.
Sky Sports recently claimed the Poland international was keen for his agent to sort him out a move, sparking interest from Manchester United, while Mundo Deportivo reported he'd held talks with Chelsea and Arsenal among others.
The 29-year-old now looks closest to moving to the Bernabeu as AS report that Zidane has approved the potential signing as the club look to make some necessary changes up front.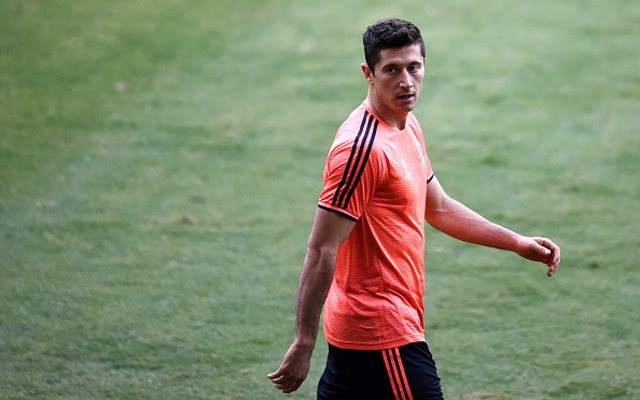 Karim Benzema has been below par this season, while Cristiano Ronaldo has only really come to life in the second half of the campaign.
There are also concerns over the likes of Gareth Bale, who has had his injury problems in Spain, while the club lost a solid backup striker in Alvaro Morata, whom they sold to Chelsea last summer.
It is worth noting AS still insist an agreement needs to be made between the two clubs for the Lewandowski transfer to go ahead, but it's not looking promising for United, Chelsea or Arsenal right now.