Manchester United legend Gary Neville has accused Jose Mourinho of using Luke Shaw as a distraction from his own failings at the club at this moment in time.
It's been a frustrating season for United, who have been miles behind rivals Manchester City for much of the Premier League season and who were surprisingly eliminated from the Champions League by Sevilla.
United responded by beating Brighton to make it into the semi-finals of the FA Cup, which now represents their last realistic chance of silverware as City are so close to mathematically wrapping up the title.
MORE: Man Utd transfer news: Mourinho claims £70m signing agreed, World Cup winner targeted, £105m asking price for forward
Still, that Brighton result was not without its controversy as Mourinho notably dragged Shaw off at half time and criticised the left-back after the game.
Neville, however, feels the Portuguese is just using the England international to distract from poor recent results and the side's general lack of consistency this season, which is a marked difference from the boss' record with his previous clubs.
'To be honest with you, I can't help feeling the whole Luke Shaw issue is a distraction from the critical aspect of the season,' Neville told Sky Sports.
'United spent a lot of money and the aspiration was to win the Premier League and go as far as they could in the Champions League and obviously neither have happened.
'The issue for me isn't the individuals – whether Shaw, Paul Pogba or Alexis Sanchez are under-performing – but that the team aren't very consistent, which over the course of Mourinho's career his teams have always been.'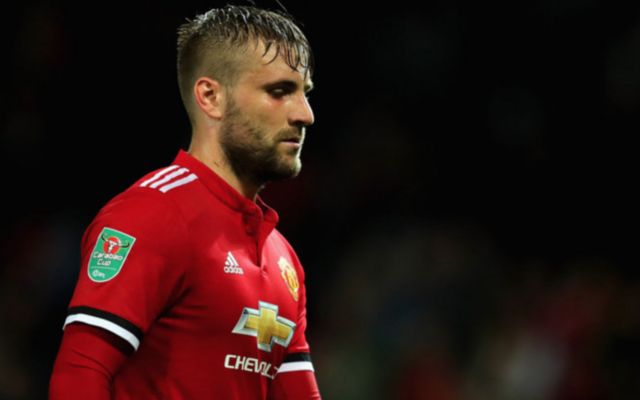 Neville went on to defend Shaw and suggest the talent is there for him to succeed and it would be a shame if that weren't at Old Trafford.
He added: 'What I would say about Shaw is that the talent and ability are there, but his job as a footballer is to be prepared to perform every day and do every single thing in his life well to be a United player.
'At the moment, his potential is not being recognised. I've got a great belief in Luke Shaw and the reality is it would be a great shame if he leaves United without fulfilling his potential.'