Every 4 years comes a time when the betting world checks into heaven for around a month or so. Human drama and the intertwining relationships of altruism, politics and money meet the raw emotions of frustration and victory. The sinners redeem themselves and heroes fade into oblivion. All this happens as tradition meets the cutting-edge technology of the present-day, in 90-minute celebrations of the game of the gods known as football!
That one month is here again, and the celebrations start on June 14 this year. The football betting world is also gearing up for the carnival that would feature 64 games in total, with just 16 played simultaneously. Let me tell you just a bit about some betting strategies and tips you must definitely follow in this World Cup to score huge wins.
Use the right staking plan
It's important that you bet in a manner that you can survive those inevitable bad runs. So, if you normally stake 10% of your bankroll in every bet, you can afford only a 10-bet losing streak before you go bankrupt.
You can adopt Martingale staking plan in this case. As per this strategy you increase your bet amount while going through a losing streak. These increments are done in a way that you eventually recover all your losses when you win. You must have a stop loss in order to run a Martingale strategy.
You can even opt for a positive progression staking plan that is essentially inverse Martingale. In this case you continue increasing your stakes while being on a winning streak, risking only a certain percentage of your accumulated profit.
This is a great way into the world of sports betting. Unlike other forms of betting, sports betting isn't just "gambling" but is about building concrete strategies on which to place your bets. People who had never placed a punt in their lives are signing up for World Cup free bets 2018, in the hope of making big profits. Some will win, some will lose but you don't want to be one of the latter just because you didn't do a bit of research into the right staking plan. This little bit of extra knowledge can mean all the difference between being a sports betting hero and a sports betting zero.
Betting against a team until it loses
It's no big task to come up with a list of 12 teams that don't have a realistic chance of winning the Football World Cup. Just separate the entire North American, Asian and African confederations and you'd have your list. Now if a team can't go all the way, it would definitely need to lose a game in order to prevent its advancement. That's 12 winning bets for you there itself!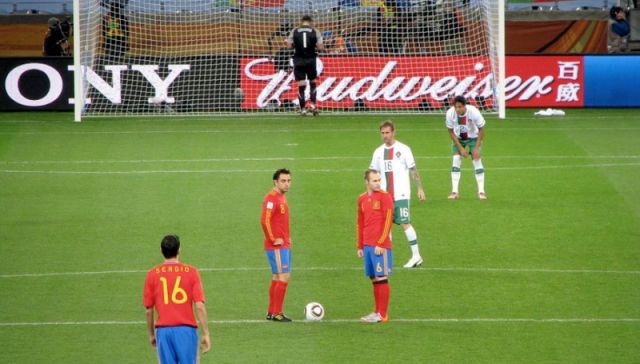 If in the rarest of the case that one of the lower-ranked teams does go all the way, for instance, Greece in the 2004 Euro Cup, the structure of the tournament offers a built-in stop loss. Underdogs can have a winning run only up to 7 matches and then the tournament finishes, hence, there is a limit on how much you can lose. You also have 11 winning bets from other football teams that were not supposed to win.
Bet on the draw
Majority of the people punt on football matches only when they have a strong opinion about who will win. Bookies on the other hand make money based on the fact that there are many draws, and few people who back that possibility. As the draws are usually offered at odds of over 3.00, you must be correct only 1/3 cases in order to register a profit!