Liverpool star Mohamed Salah is up there with Paris Saint-Germain forward Neymar, according to Reds defender Joe Gomez.
The England international paid a glowing tribute to his club colleague after his sensational season for Liverpool this season, during which he has scored 36 goals in all competitions.
MORE: Liverpool hero explains how Mohamed Salah has proven everyone wrong at LFC
Salah's tremendous run of form has seen him eclipse total goal contributions scored by recent greats such as Fernando Torres and Luis Suarez, and his current tally is also the highest ever for a player in their first season at Anfield.
These numbers are all the more extraordinary when taking into account the 25-year-old doesn't even play as a striker and there are still plenty of games left before the end of the season.
While it's questionable if Salah can be put in the same category as a world beater like Neymar after one breakthrough season, Gomez is certainly impressed and couldn't separate the two when asked to compare them in an interview.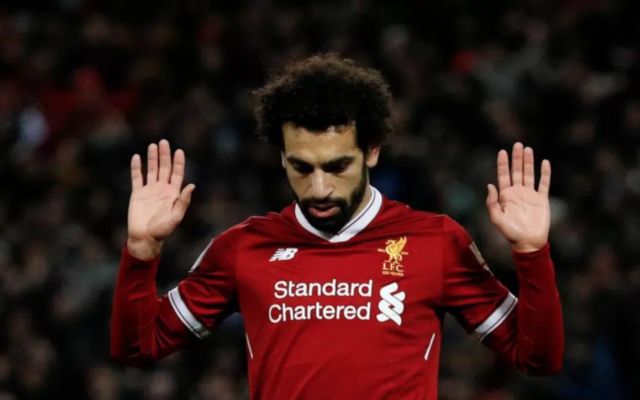 'I'm not sure who is best! It's hard to judge based on one game against Neymar,' Gomez is quoted by Goal.
'They're both incredible players and it's a pleasure for me to come up against such talent. They both have such great individual talent. They're both world class.'
MORE: 10 best Premier League signings of the season: Mohamed Salah joined by two Liverpool new-boys