Liverpool star Mohamed Salah has had an incredible season and already broken a couple of records, but he's close to one that could be very embarrassing indeed for one Arsenal player.
You might think that Danny Welbeck, once of Manchester United, now of Arsenal, more often than not of England as well, for some reason, is just your average good Premier League footballer with a decent collection of goals.
MORE: Liverpool line up €120million attacker as they fear losing Mohamed Salah in transfer to Real Madrid
Unfortunately, you'd be wrong, and the 27-year-old has an absurdly low number of top flight goals to his name considering his age, the teams he's played for, and the amount of hype he generally gets.
To sum it up, Salah is on 28 goals this season, his first in the Premier League and from playing out wide – and of course there are still seven games to go in the league.
Welbeck, in his entire career, has 31 Premier League goals.
No, you did not read that wrong. The England international is absolutely stealing a living with a goals tally that you'd expect most top strikers to hit in a single season, but one that he's notched up over the course of eight when he's been a first-team regular.
Injuries have no doubt hampered his progress, but Welbeck has played 190 top flight matches, mostly up front, so there's really no excuse for that to be at least a bit higher.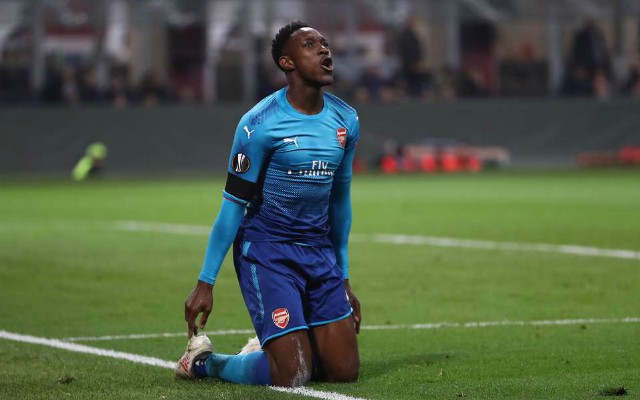 Remarkably for a striker, Welbeck has never hit double figures in a league campaign, with his highest over the course of a season in all competitions just 12 all the way back in 2011/12 when he was at United.
The following year he played 40 games and scored two goals in all competitions.
Provided he doesn't go on a bit of a scoring streak soon, you wouldn't bet on Salah overtaking that total league goals tally in the next match or two.
The Egypt international netted four in his last outing against Watford to give himself a clear lead at the top of the Premier League scoring charts.
Good luck, Danny.