An Arsenal star has been given a depressing forecast for his future fitness following a recent injury. 
READ ALSO: Arsenal transfer boost: Gunners target eager to secure transfer away from rivals Manchester United
Arsenal midfielder Jack Wilshere will always pick up injuries according to Steve Bould in a depressing forecast.
Amid Wilshere's latest injury set-back, Bould has stated that the Arsenal number ten is likely to always pick up injuries.
It is no secret to anyone that Wilshere has had a turbulent career due to a lack of regular fitness and these latest comments from the Arsenal assistant coach are likely to only further cast a depressing shadow over the England star's talent.
"I'm afraid the nature of Jack is that he can often pick up an injury because his ankle will turn or his knee will become sore." (Comments per the Sun)
Bould makes the point that Wilshere's natural body makes it easy for the star to pick up injuries in comparison to other pros.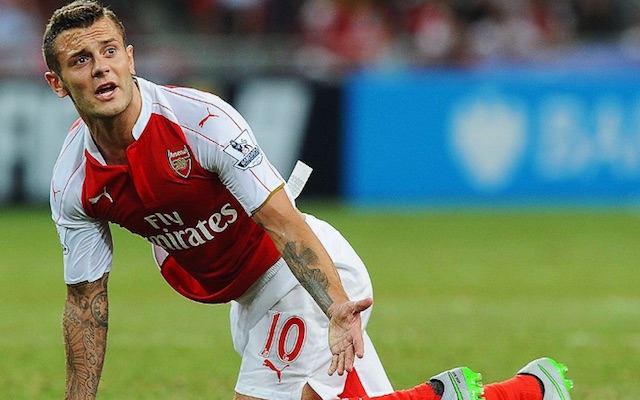 Wilshere was handed another major set-back last weekend upon joining up with England.
The midfielder failed to play a single minute for England against Holland and then had to withdraw from the squad early due to a swollen knee. (As per the Sun.)
Wilshere was not even fit enough to remain with the England squad for their clash with Italy at Wembley and one must now speculate whether Wilshere could be in danger of missing out on a spot on the plane to Russia in the summer in the World Cup.
Positions in the heart of England's midfield have become limited in recent months with both Eric Dier and Jordan Henderson impressing in recent friendless. Wilshere will have to pray that he can stay fit towards the tail end of the season in order to state his claim for a place in Gareth Southgate's squad.