Sir Alex Ferguson has compared one Manchester United youngster to David Beckham. 
WATCH ALSO: Video: Superb Sanchez doubles Manchester United lead after outrageous nutmeg assist from Lingard
Then legendary Manchester United manager has handed one United talent a huge compliment by drawing the comparisons.
Sir Alex Ferguson has compared Manchester United star Scott McTominay to David Beckham.
21-year-old McTominay has had a breakthrough season for Manchester United and has earned the plaudits of many, not least Sir Alex Ferguson.
In a report from the Scottish Sun the comments have emerged from Ferguson who compares the young United midfielder to Beckham due to his stature as a youth player.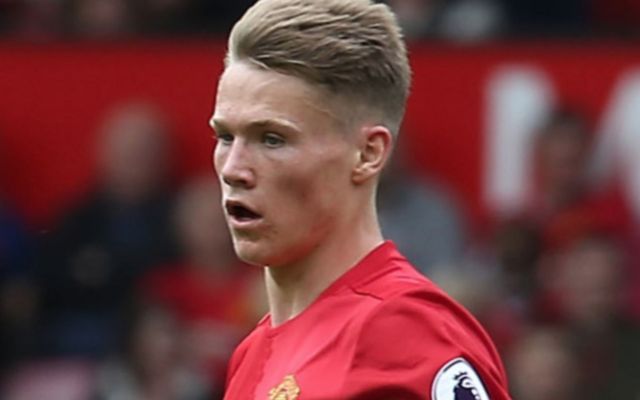 Ferguson went on to tip McTominay to have a similar development to Beckham due to reminiscent features as a youngster compared to the former United number seven.
"Scott was a wee bit like David Beckham. When he joined us, he was just a wee small lad and then, all of a sudden, whoosh, he just shot up." (Comments per SunSport)
McTominay has had an astonishing breakthrough season, as perviously noted.
The 21-year-old has not only managed to break into Jose Mourinho's side but he has also managed to oust some huge stars in the process.
McTominay filled in for Paul Pogba during Manchester United's Premier League victory and looked composed and comfortable throughout despite his tender age.
The youngster was also given the nod over Pogba during Champions League clashes against Seville last month and recent praise from the iconic Sir Alex Ferguson will do his confidence no harm.