Lionel Messi is still not completely fit despite his late heroics for Barcelona vs Sevilla last night in La Liga. 
READ ALSO: €32m Barcelona superstar's social media post suggests he will leave and confirm a move to Serie A giants
Lionel Messi is not 100% fit following his performance vs Sevilla but is likely to still feature against Roma in the Champions League.
In a fitting tribute to Jesus on Easter weekend, Lionel Messi helped to resurrect Barcelona back to life last night after rising from the bench in the second-half to inspire Barca to claw back a 2-2 draw after being 2-0 down against Sevilla.
Barcelona travelled to Seville last night and found themselves 2-0 down after 50 minutes. Lionel Messi had been rested on the bench after missing out on Argentina's loss to Spain the previous weekend through injury. However, Messi was called upon on the 58th minute and the inevitable then proceeded.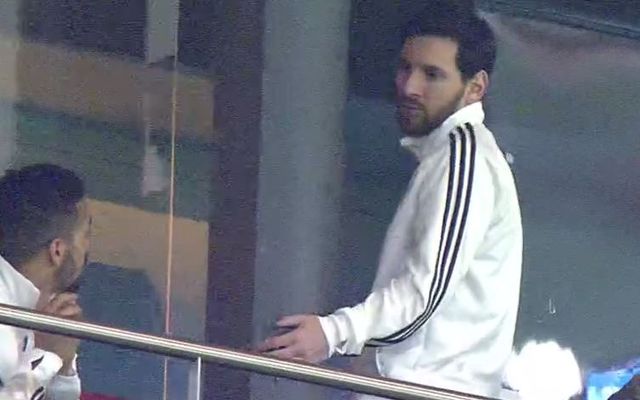 Luis Suarez pulled back a goal for Barcelona on the 88th minute before some vintage Lionel Messi magic produced an equaliser on the 89th minute.
With one eye however on this week's Champions League clash with Roma this week, the attention now turns onto whether Messi will be fit enough to feature from the start against the Serie A side.
Barcelona manager Ernesto Valverde has confirmed that Lionel Messi is still not 100% fit despite his cameo in last night's clash and Goal have reported Valverde's comments suggesting that Messi is still injured.
""He's injured but he's been inactive for a while and we thought it would be better for him to play to get some rhythm of competition."
Valverde did however go on to state that despite questions being cast over Messi's fitness that he still expects him to feature against Roma in the Champions League.
"He was decisive. We think he'll be okay for Roma [on Wednesday]." (Comments per Goal.)