Manchester United have been handed a colossal boost in their pursuit for a midfield superstar. 
READ ALSO: Juventus hope Manchester United sign £85m star from Real Madrid to allow £80m United superstar to leave for Juve
Manchester United target and PSG midfielder Adrien Rabiot has thrown his future into fresh jeopardy.
The Sun have reported that the midfielder is a prominent target for Manchester United and Jose Mourinho and his recent comments from this weekend would suggest that his future at the French side is currently looking uncertain to say the least.
The midfielder spoke to press following PSG's 3-0 victory against AS Monaco in the final of the  Coupe de la Ligue trophy last night.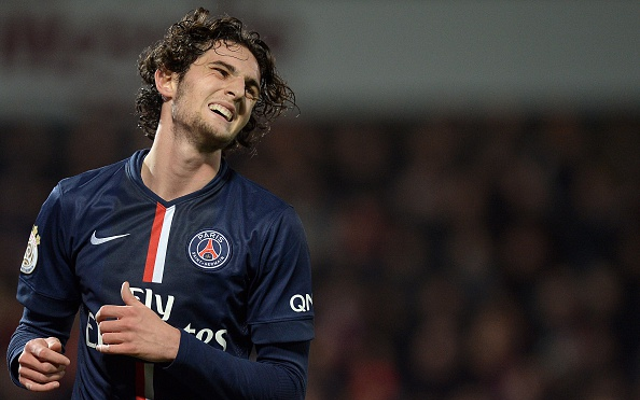 When asked about his future, Rabiot replied; "I don't know, we will see. But, for now, I want to enjoy every moment and every trophy with my club." (Comments per the Sun)
Rabiot's comments certainly do not reassure any worried PSG fans that he may be on his way out of the club. It is of course not the first time that a Premier League giant has been linked with a move for the midfielder.
Just two years ago the Evening Standard linked Rabiot with a £23m move to Arsenal which gives an indication to what the fee could perhaps be if Mourinho and United decided to pursue their interest in the midfielder.
The 22-year-old has been at PSG since he was a youth player in 2010 but could soon be leaving the French side after eight years at the club.