Pep Guardiola's Manchester City side are better to watch than Manchester United under Jose Mourinho, according to former Red Devils manager Tommy Docherty.
The Scot, who managed United between 1972 and 1977, has given a damning account of the club under Mourinho, whom he has accused of being arrogant and for unsettling the team with his 'antics'.
MORE: Manchester United fans 'welcome' new £55m signing following Chelsea vs Tottenham clash
It's fair to say the Portuguese has not had things his own way at Old Trafford, and Docherty admits he's not convinced he'll last long in charge of the club if he carries on like this.
Docherty now admits he doesn't watch much of United these days as he prefers to focus on City, who play football the way he likes to see it being played.
'If he was made of chocolate he would eat himself. You can't argue with his record but I think he goes over the score with the criticism of players,' Docherty told BBC 5 Live, as quoted by the Sun.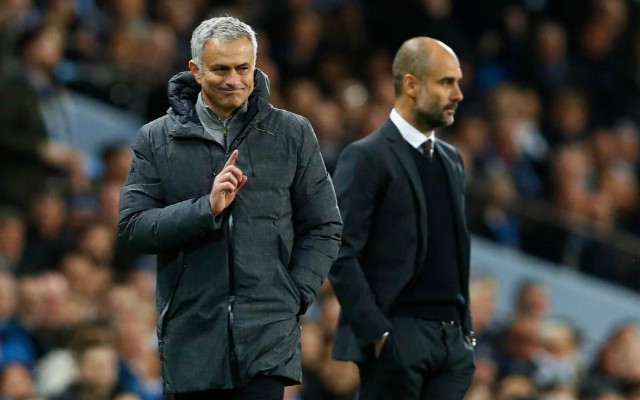 'He has bought those players and then he is criticising them afterwards. I would be amazed if he lasts any length of time at United.
'I don't think the board will put up with his antics. I don't watch them a lot because I watch City – they are great to watch. They play football the way I like to play it.'
United could be set for further humiliation this weekend as City can confirm their status as Premier League champions this season if they beat their rivals at the Etihad Stadium.