Manchester United manager Jose Mourinho may be ramping up the mind games on rivals Manchester City as they face one of the biggest weeks of their entire season.
Pep Guardiola's side take on Liverpool at Anfield in the Champions League on Wednesday, and can then wrap up the Premier League title if they beat United at the Etihad Stadium on Saturday.
City have been absolutely superb for so much of this season but could quickly see the wheels fall off somewhat if just two results this week go against them.
MORE: CONFIRMED: Manchester United in talks to beat Liverpool to Premier League star
Liverpool are in fine form right now and will pose a big threat to City's Champions League hopes, while United will no doubt be playing for pride in order to at least delay City's title celebrations.
Mourinho has a long-time rivalry with Guardiola and appears to be sending a thinly-veiled warning to the Citizens boss ahead of this week by insisting his side are better than Liverpool, warning his nemesis of the big tests to come.
When asked about the City game, Mourinho is quoted as saying by the Metro: 'When is that? Next week? I'm not thinking yet about it.
'Manchester City is not important for me, what is important for me is that since the moment we left the first position and went to second, we stayed there for the whole of the season.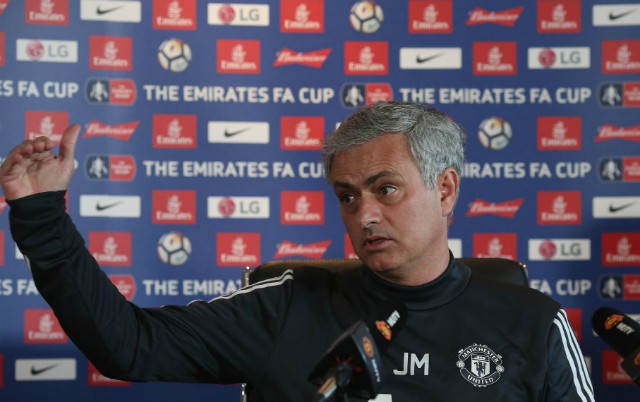 'We deserved to finish second in spite of what you can say, the criticism you make. You say third, fourth, fifth, sixth are better than us but they are not because we have more points than them.'
Whilst not naming Liverpool specifically, Jurgen Klopp's side perhaps pose the biggest threat in terms of overtaking United in second place, so it's likely Mourinho has also used this opportunity to aim a dig at them too.
The Portuguese is known for using his press conferences to unsettle opponents and manipulate the agenda, and it seems he may be attempting something similar here ahead of two huge games for City.