Liverpool star Mohamed Salah has been warned about sealing a transfer to Real Madrid or Barcelona following recent speculation over the player ahead of the summer.
Salah has made a sensational start to life at Liverpool, scoring 37 goals in all competitions for the Reds so far – the most ever managed by a player in their debut season with the club.
This has unsurprisingly led to speculation involving Real and Barca from Don Balon and others, but former Liverpool man Charlie Adam has questioned if he'd actually get in the team at either of those clubs.
MORE: Not an April Fools': Liverpool's Mohamed Salah has outscored Chelsea's entire front three this season
The Egypt international is one of Europe's top forwards right now and actually it seems a perfectly sensible suggestion that he could replace under-performers like Gareth Bale at Real Madrid or Ousmane Dembele at Barcelona.
Still, Adam believes Salah should stay put as he'd have no guarantees of playing as often as he might like if he were to take up an offer to move to one of Spain's big two.
'Where's he going to go? It's difficult for him, where does he go?' Adam told talkSPORT, as quoted by Goal.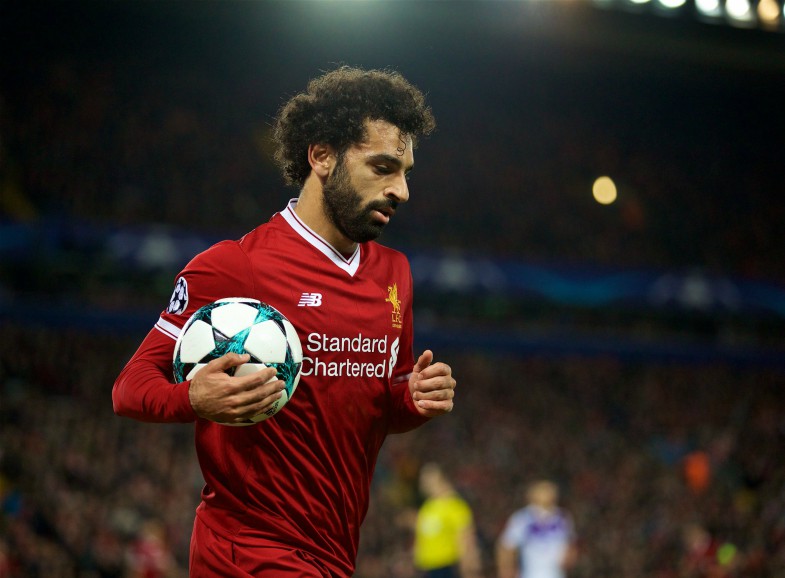 'Will he get a game at Real Madrid? Will he get a game at Barcelona? I don't think he would. I think he will stay there.'
Liverpool fans will certainly hope so, but the Merseyside giants don't exactly have the best recent record of holding on to their star names when elite European sides come calling.
They sold Philippe Coutinho to Barcelona this January and have also lost the likes of Luis Suarez, Raheem Sterling, Javier Mascherano and Xabi Alonso to bigger clubs in recent times.