Manchester United fans watched and laughed, but Arsenal fans are wondering what could've been tonight as Liverpool thrashed Manchester City.
Why? Well many Gooners out there are pretty bitter about Alex Oxlade-Chamberlain suddenly looking like a world beater after eight years of minimal impact at the Emirates Stadium.
MORE: Video: Alex Oxlade-Chamberlain screamer puts Liverpool in charge of Champions League tie with Man City
The England international got off to a slow start when he moved to Liverpool in the summer, and notably ended up on the wrong end of a 4-0 scoreline in his last game for Arsenal and his first for Liverpool.
How the trolls mocked him when he failed to get going at Anfield, but how silly they look now as he scored a total worldie this evening in a huge victory for the Reds.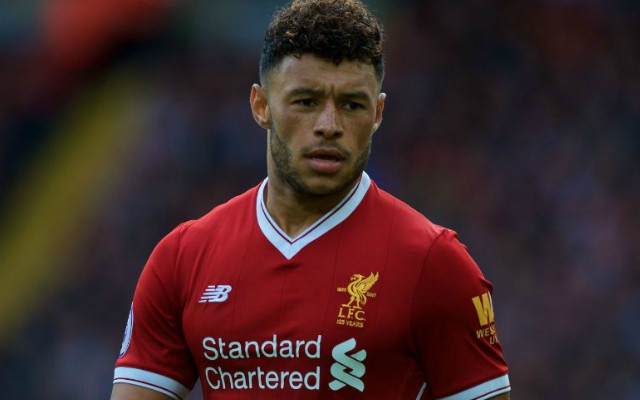 Oxlade-Chamberlain was handed a start in midfield ahead of Georginio Wijnaldum and put in a superb display, with Arsenal fans now lamenting the fact that in eight seasons Arsene Wenger never managed to get him anywhere near this level.
Here's a look at the kind of Arsenal fan anger doing the rounds on Twitter right now…
The way Ox played tonight, just shows that Wenger has lost his touch with creating good young players. Ox would've never reached these heights if he had stayed at Arsenal.

— Adrian (@AD_Jay10_RSA) April 4, 2018
And how Wenger didn't play OX as a CM is beyond me

— Alex Evans PT (@Evsy_21) April 4, 2018
Wenger should hang his head In shame at how well the Ox has developed at Liverpool in 10 months!

— Mike Barron ???? (@Lennonlorenzo08) April 4, 2018
Wenger really knew what he was doing when he sold the Ox to Liverpool huh ? #LiverpoolFC #arsenal #WengerOut

— Nicholas L. Ahlmark (@ahlmarkable) April 4, 2018
How badly did Wenger manage the Ox different player under Kloop always Wengers easy drop. Should only get better and better @ L.F.C drive pace and a serious shot on him . Arsenal fans got to be thinking if only… #ox #lfc

— Alastair Orchard (@Ally66Orchard) April 4, 2018
Like I said before, I'm really pleased for Ox. I wanted him to do well, and so far he has.

I just wonder if Wenger has noticed the change in him and if he asks himself why he was never able to help him progress. #LIVMCI

— Theodora (@Ms_T_P) April 4, 2018
Ox doing stuff Wenger couldn't get him to do @arsenal

— tómiDè?? (@aM_tomiDe) April 4, 2018
Wenger was really playing Ox at RWB lmao

— Yusuf (@yusomalii) April 4, 2018