Cristiano Ronaldo produced one of the greatest Champions League goals ever and most likely his best goal; leaving the world and pundits marvelling at his skill and athleticism.
His ex-Manchester Utd teammate, Rio Ferdinand, stood and applauded from above and he made the extraordinary claim that Ronaldo's goal was better than Wayne Rooney's stunning bicycle kick against Manchester City.
SEE MORE: Video: Cristiano Ronaldo breaks another Champions League record, Real Madrid silence Juventus early
The 33-year-old has now scored 39 goals in 36 games this season and after a slow start to the season due to injuries and a suspension, he's now producing goals at an incredible rate in 2018.
Juventus fans stood and applauded his overhead kick goal and Ronaldo returned the compliment by acknowledging the crowd with a thumbs up.
Ferdinand was at Old Trafford when Rooney scored one of the great Premier League goals against Man City in 2011.
But the former England international said that because the ball came off Rooney's shin, whereas Cristiano Ronaldo's came off his right boot, the Portugal captain's goal was better.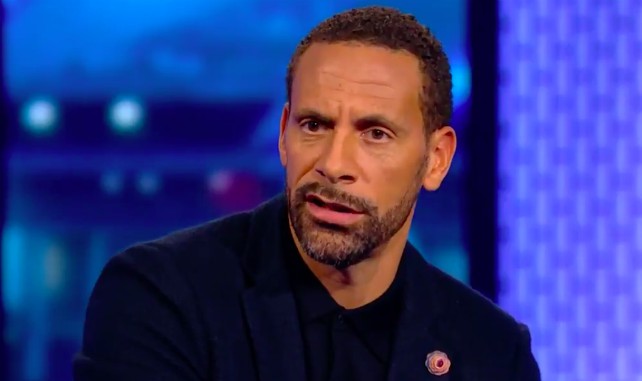 "Another goal that I saw, I was in the stadium and fortunate enough to see it, was the Wayne Rooney goal," the former defender said after the game on BT Sport.
"It was similar to that, but his one was off his shin pad!"
Juventus stadium all on their feet clapping Cristiano Ronaldo's overhead goal.

This what Football is all about pic.twitter.com/dDcbB7WRn5

— GeniusFootball (@GeniusFootball) April 3, 2018
He then went on to praise Ronaldo after some had written him off at the start of the season and said the superstar keeps producing in the big matches.
He continued: "But it's the occasion, and where he is in scoring this goal.
"This is the thing about this guy; he turns up every time he's asked to deliver on the big stage.
"He's there and delivers."
Ronaldo also became the first player to score in 10 consecutive Champions League games.