Arsenal legend Martin Keown has identified the change made by manager Arsene Wenger during the January transfer window that has improved the mood in the Gunners' dressing room.
The former defender believes January signing Pierre-Emerick Aubameyang has been a positive influence on this Arsenal squad since his arrival and that's been key to lifting spirits in the squad.
MORE: Aaron Ramsey stats show Arsenal can't risk losing star midfielder to Man Utd
It's widely documented that Alexis Sanchez rubbed some people up the wrong way towards the end of his time at Arsenal, and Keown feels he didn't quite play with the same joy as someone like Aubameyang.
The Gabon international also made a classy gesture to team-mate Alexandre Lacazette last weekend, as he gave up on a hat-trick for himself by allowing the Frenchman to end his own goal drought and take the second penalty against Stoke City.
Lacazette followed that up with a more confident display in the 4-1 Europa League win over CSKA Moscow on Thursday, and Keown essentially feels Wenger offloading Sanchez and replacing him with Aubameyang has been good for team spirit.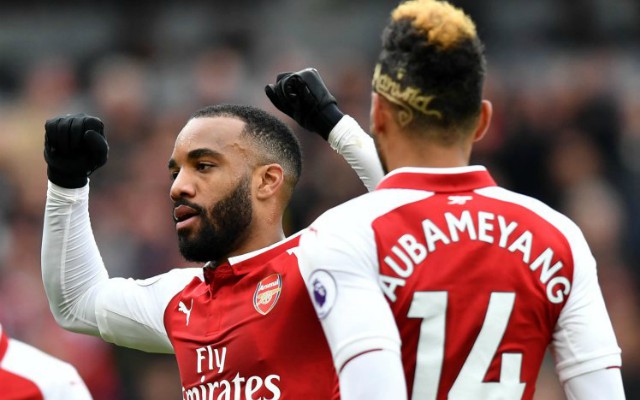 'Aubameyang looked at the bigger picture (against Stoke). He knew he wasn't playing on Thursday and decided that Lacazette needed the confidence,' Keown told the Daily Mail.
'I'm impressed. He had a bad-boy reputation from his time at Borussia Dortmund, but I can only judge from what I see on the pitch.
'He has that killer instinct you need to be a top striker, but he smiles when he scores. He has this joyful exuberance that looks to spread throughout the team. Whenever Alexis Sanchez scored, you weren't sure he was truly happy, and that mood can infect a team.
'People were saying Aubameyang's arrival would harm the dressing room, but he's provided a lift.'