Liverpool have been dealt a major injury blow as star midfielder Emre Can looks set to miss the rest of the season and may even be forced to sit out this summer's World Cup.
According to the Daily Mirror, the Germany international's back injury is worse than initially anticipated and there's now a serious possibility that he'll never play for Liverpool again.
MORE: Liverpool set to sign wonderkid labelled the next Saido Mane for bargain
Can's contract is due to expire in the summer and he's been heavily linked with a move away for much of this season after attracting interest from big sides around Europe.
The Sun and other sources have linked Can with the likes of Juventus and even Liverpool's rivals Manchester City, so if he cannot recover from this injury it may be that we've seen the last of him in a red shirt.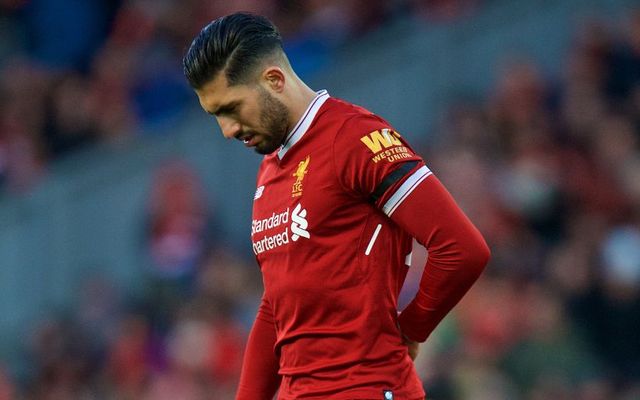 One of the most important players in this Liverpool side, it will no doubt be a big blow to Jurgen Klopp as he looks to steer his side into the Champions League semi-finals next week.
Liverpool did fine without Can in the first leg of their quarter-final clash, beating Manchester City 3-0 at Anfield with a superb display.
However, Can is certainly the kind of player Klopp would have liked to have available later on in the competition if his side can get through Tuesday's second leg at the Etihad Stadium.