Manchester City star Kevin De Bruyne has aimed a petty dig at Manchester United boss Jose Mourinho ahead of this weekend's Manchester Derby at the Etihad Stadium.
The Belgium international is likely to play for City as they look to wrap up the Premier League title against their bitter rivals on Saturday, but it seems he also has a personal score to settle with Mourinho before then.
MORE: Manchester United in pole position to seal €150million goal machine transfer
De Bruyne notably failed to get a look-in under Mourinho during their brief time together at Chelsea in the first half of the 2013/14 season, with the player sold to Wolfsburg that January.
Of course, he's since gone on to make it big with City and he clearly seems to feel some bitterness towards his old boss as he tries to stoke the fires before the big game.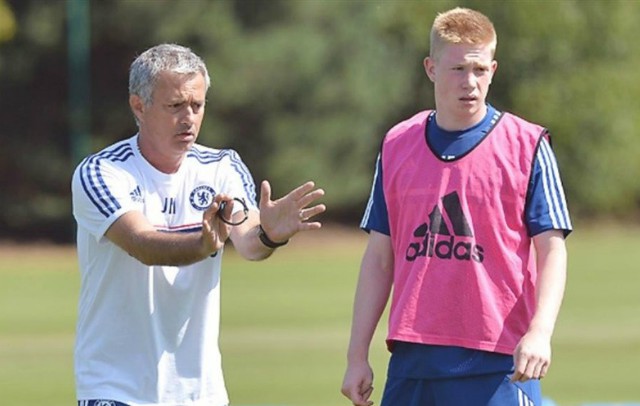 When asked about his relationship with Mourinho, De Bruyne insists they only ever had two conversations – both about leaving Stamford Bridge – which seems a tad unrealistic, let's be honest.
'I only spoke with him twice,' De Bruyne told the Premier League Show.
'When I wanted to leave to Dortmund and the second meeting (before joining Wolfsburg) I said I need to go, I need to play football.'