Real Madrid look set to outbid a Champions League club to secure the signature of a highly-sought after Liverpool star. 
READ ALSO: Deadline for decision: Influential Liverpool ace will decide future in next 10 days
Real Madrid could be set to beat Juventus to sign Liverpool midfielder Emre Can.
Juventus have been linked with a move for Can for a prolonged period but it would now appear that he could end up at a different Champions League giant.
A report from TalkSport earlier in the year had stated a deal between Emre Can and Juventus had already been agreed. The German midfielder looked set to join the Serie A champions on a free deal with his contract at Liverpool expiring in the summer.
However, the respected Italian outlet CalcioMercato has today stated that both Real Madrid or Bayern Munich could be on the verge of outbidding Juventus to secure the signature of the talented German midfield.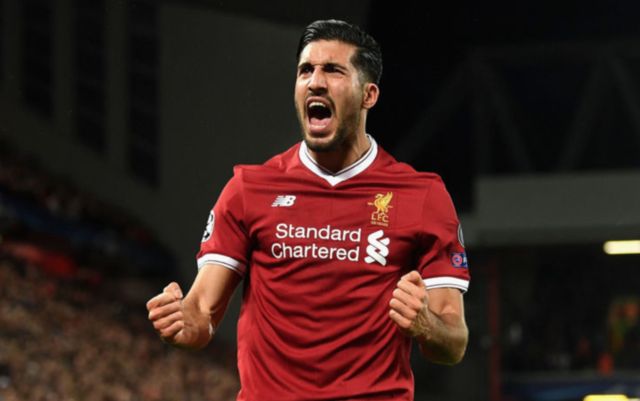 While it now looks as though Can's future could be uncertain with so many huge European clubs showing interest in acquiring the star's services, it does look as though it could be a forgone conclusion that Can will leave Liverpool with his future being linked to so many other clubs.
Can has become an integral part of Jurgen Klopp's side this season making over twenty appearances in the Premier League. However, time looks to be running out at Anfield for the German.